What's your Poison? – Allergens in Alcohol
Alcoholic drinks with more than 1.2% volume of alcohol do not require an ingredients list, however, establishments do need to declare the presence of any substances or products derived from the allergens Annex II list. Tracking these 'hidden allergens' can be a daunting task in large and complex supply chains.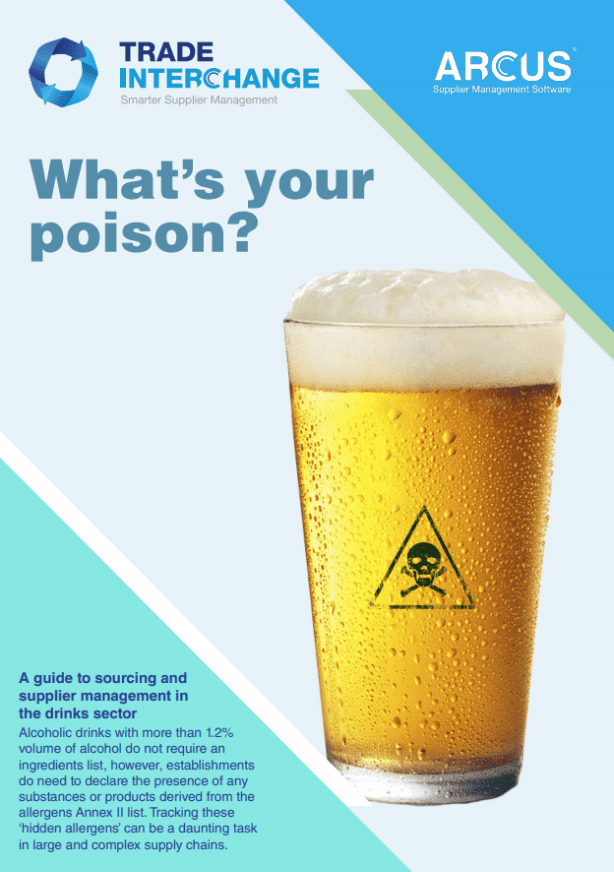 One of the main problems for many is that, whilst handling their own internal procedures to ensure allergen controls are managed, warranting best practice in the supply chain can present a different challenge entirely.
Have a look at our guide to supplier management in the drinks sector by filling the form below.
Download Guide...