Aspen Healthcare subscribes to cloud-based supplier negotiation solution
Established in 1988, Aspen Healthcare is a private medical company that is based in the City of London.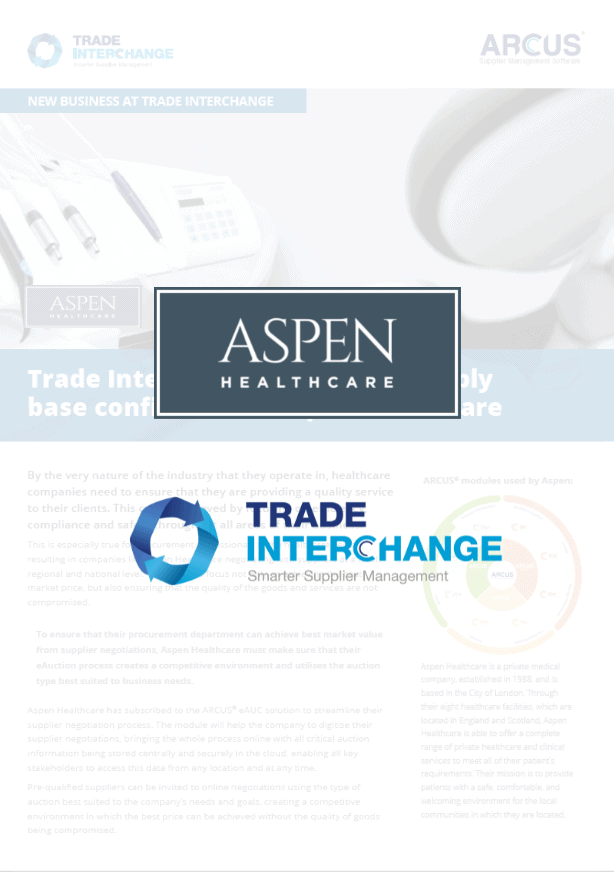 Through their eight healthcare facilities, which are located in England and Scotland, Aspen Healthcare is able to offer a complete range of private healthcare and clinical services to meet all of their patient's requirements.
Trade Interchange is pleased to announce that Aspen Healthcare has subscribed to ARCUS® eAUC, our supplier negotiation solution.
The module will help the company to digitise their supplier negotiations, bringing the whole process online with all critical auction information being stored centrally and securely in the cloud.
If you would like to find out more, you can read the new business document by completing the short form below.
Read Aspen Healthcare document...