Trade Interchange to provide supply base confidence at Ei Group
With around 4,500 sites in the United Kingdom, Ei Group is the country's largest pub company.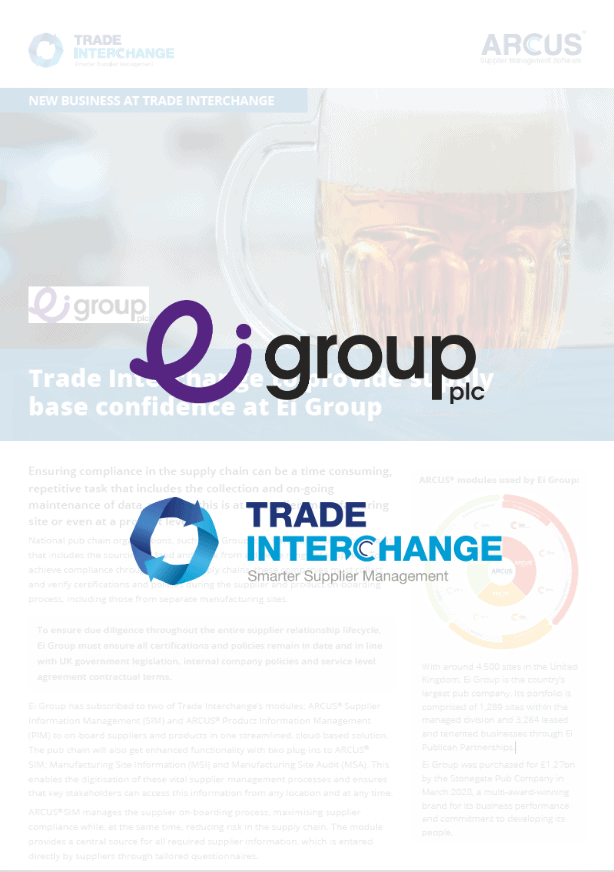 Its portfolio is comprised of 1,289 sites within the managed division and 3,284 leased and tenanted businesses through Ei Publican Partnerships.
Trade Interchange is pleased to announce that Ei Group will be implementing two ARCUS® modules and two plug-ins:
Ei Group is subscribing to two of Trade Interchange's ARCUS® modules; ARCUS® SIM and PIM to streamline supplier on-boarding and product lifecycle management.
Additionally, they have also subscribed to the MSI and MSA plug-ins, which allows them to approve or reject specific manufacturing sites and manage audits against them.
If you would like to find out more, you can read the new business document by completing the short form below.
Read Ei Group Announcement...