AAK Case Study
Since 2012, AAK, one of the world's largest food oil producers, has been utilising ARCUS® to streamline its procurement and technical departments. ARCUS® SIM ensures one process and system is used to collect and manage supplier information of the site's geographical location and historical approach.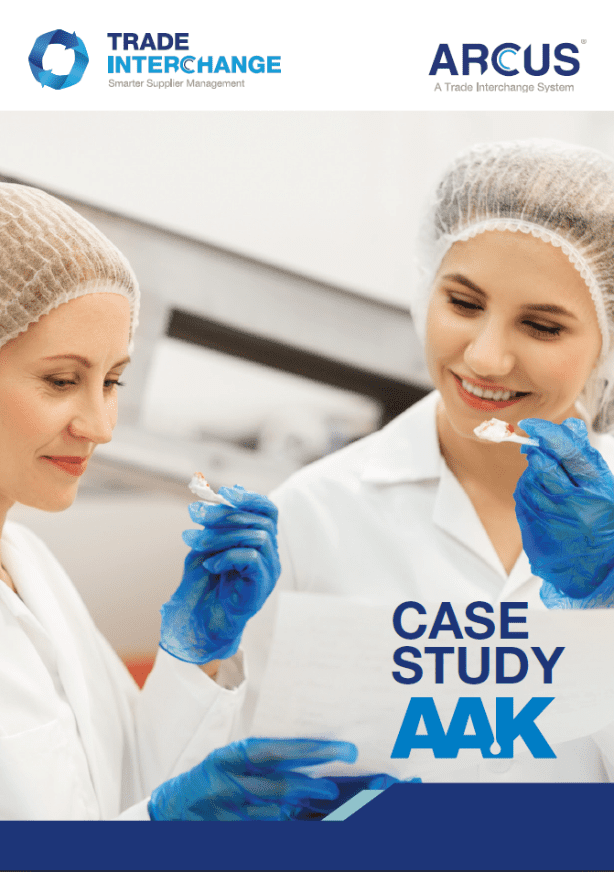 AAK, one of the world's largest food oil producers through expansion and acquisition, utilises ARCUS® SIM. SIM provides one process and system for collecting and managing supplier information across geographical locations and historical approaches.
AAK produce some of the most highly regulated products in the food industry, and supply products directly to food retailers. As a result, AAK undergoes high numbers of audits. Having prompt access to all supplier and site information provides customers with a high level of confidence in AAK. Using SIM, AAK's capabilities and procedures are more robust.
ARCUS® SIM provides an audit trail of all information and reviews within the system, demonstrating that AAK imposes and enforces the highest standards of ethical and quality standards from its suppliers.
Download Case Study...