Brakes: Product Information Management Case Study
Brakes are the leading wholesale foodservice supplier in the UK and are the catering and food suppliers of choice for thousands of chefs in the catering industry.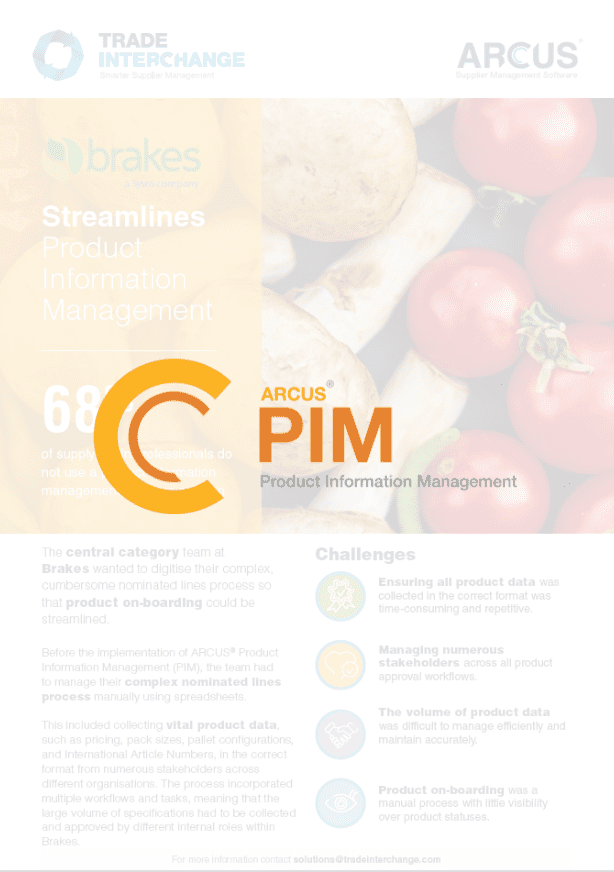 The central category team at Brakes required the implementation of a fully auditable, consistent system to enable product information management to be collected in an automated manner for nominated line requests.
If you would like to find out how Brakes has benefitted from ARCUS® Product Information Management (PIM), you can read the case study by completing the short form below.
Read Case Study...