Developing New Product Development
We are currently in the process of refining our NPD solution ahead of the full launch. We are working with some of the biggest names in the food and beverage industry including Brakes, Casual Dining Group, Domino's and Morrisons to develop our initial NPD module.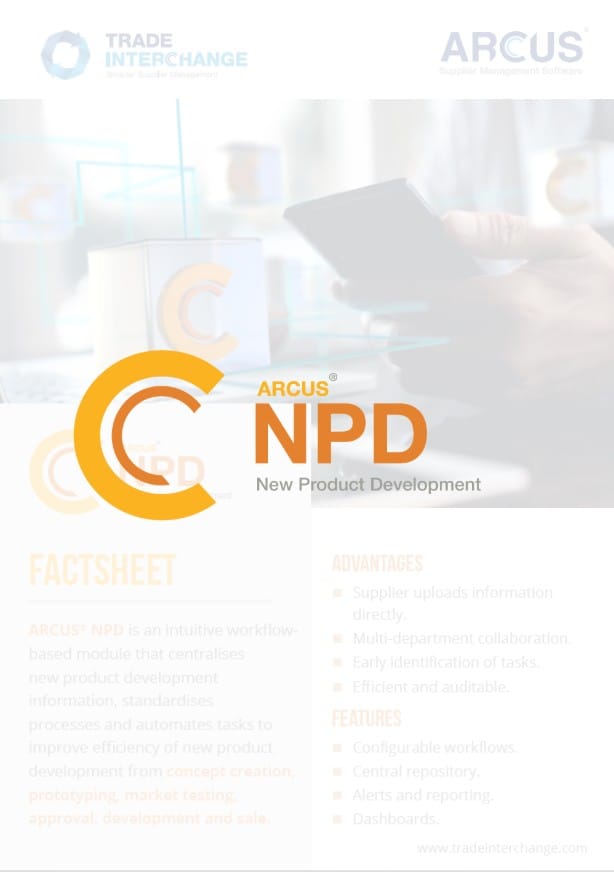 The development version of ARCUS® NPD is currently been trialled extensively with our colleagues across multiple departments of their organisations.
Following our Agile development methodology, we continuously evolve and update our modules and plug-ins with new releases every 6 weeks.
If you would like to find out more information or be part of the working group steering this module in its initial development, please feel free to get in touch with us and we will be happy to make this a possibility. Additionally, you can download the factsheet by completing the short form below.
Download NPD Factsheet...