Fridays: Product Information Management Case Study
Fridays wanted to introduce a single system that enabled their supply chain department to streamline its product information management process.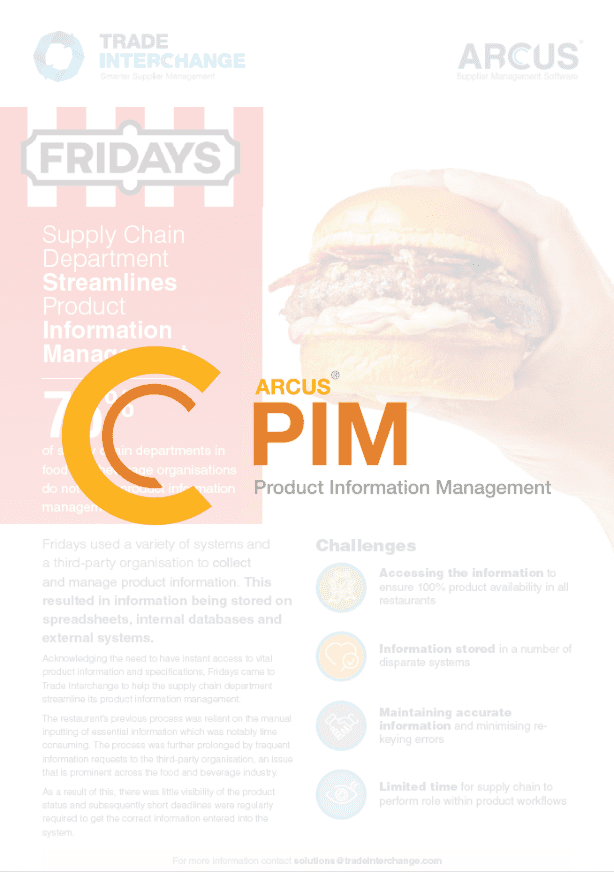 Using ARCUS® PIM, Fridays' supply chain department is now able to request and collect all required product information, including pricing, pack sizes, storage requirements, labelling, and more.
Suppliers directly enter the requested product information and upload any supporting documentation, removing potential re-keying errors and saving the supply chain department time.
You can download the Fridays case study by completing the short form below.
Download Case Study...