Morrisons: eRFX Case Study
Morrisons, one of the largest supermarket chains in the United Kingdom, used to run their tenders using a combination of multiple spreadsheets and paper-based systems.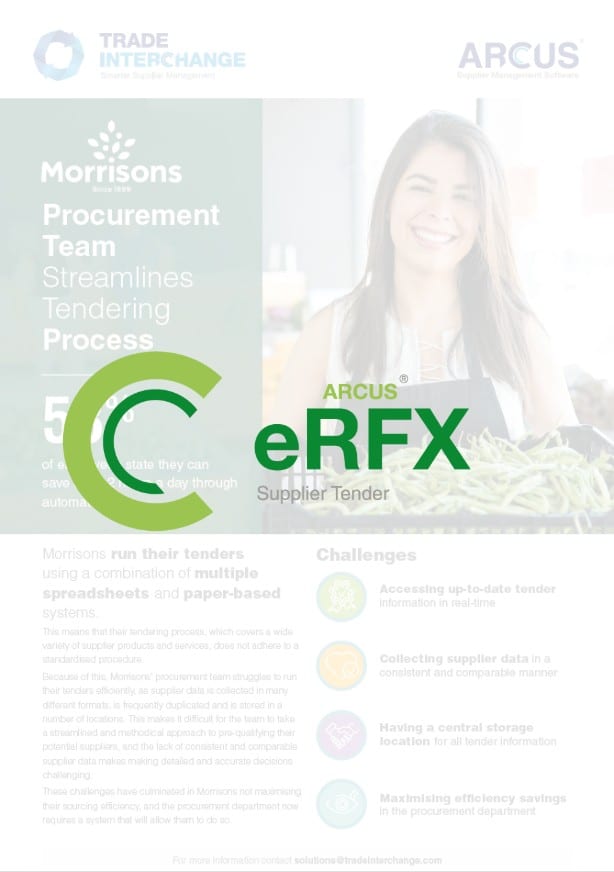 To increase confidence in their tendering process, Morrisons implemented ARCUS® eRFX, a powerful cloud-based tender and quotation solution that gives procurement professionals the ability to easily issue and manage online requests for information, proposals and quotations.
Using the workflow-driven process and close co-ordination with Trade Interchange's eSourcing Consultants, Morrisons' procurement department now have full visibility over eRFXs that have been built to meet their specific requirements.
You can download the Morrisons case study by completing the short form below.
Download Case Study...