Punch Pubs: Product Information Management Case Study
Established in 1997, Punch Pubs is now a group of pub businesses operating across the United Kingdom. The brand has a proven track record of launching and developing innovative concepts.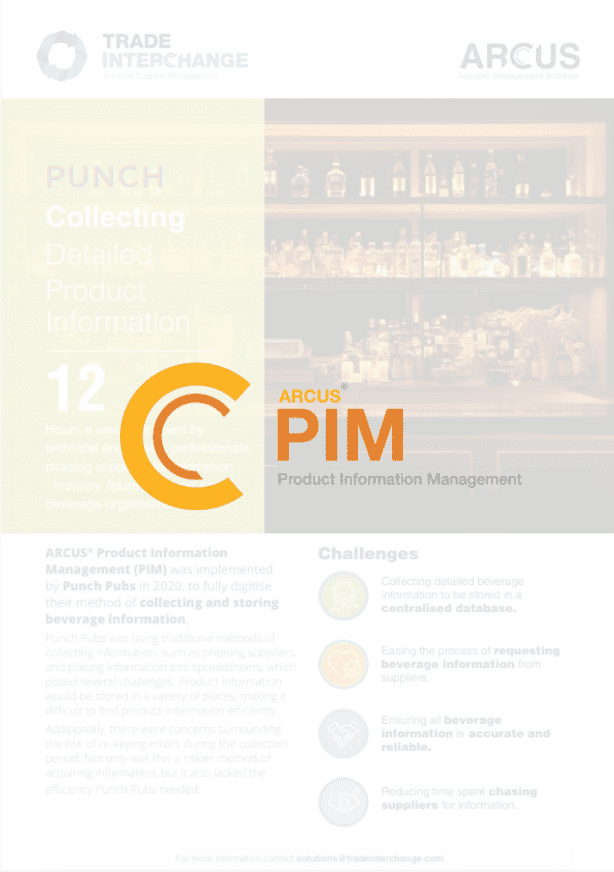 ARCUS® Product Information Management (PIM) was implemented by Punch Pubs in 2020, to fully digitise their method of collecting and storing beverage information.
If you would like to learn more about how Punch Pubs use ARCUS® PIM, have a look at the case study below.
Download PIM Case Study...