Whitbread: Strategic Sourcing Management Case Study
Whitbread wanted to ensure that they are managing their sourcing projects as effectively, efficiently and as transparently as possible.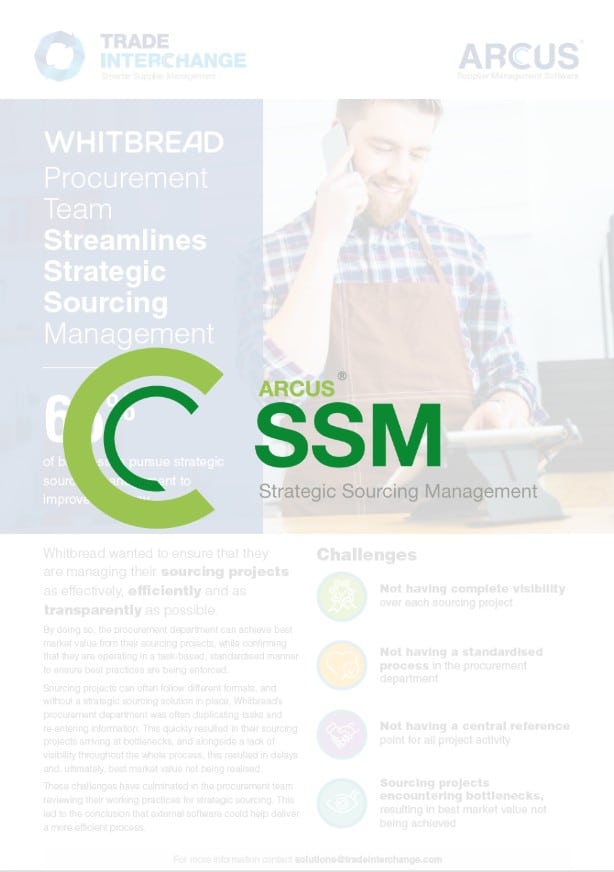 By doing so, the procurement department can achieve best market value from their sourcing projects, while confirming that they are operating in a task-based, standardised manner to ensure best practices are being enforced.
To increase confidence in their sourcing management, Whitbread implemented ARCUS® SSM, an intuitive workflow-based module that maps the various stages of current and planned purchasing processes. You can download this light case study to find out more about ARCUS® SSM and how it has helped Whitbread with strategic sourcing management.
You can download the Whitbread case study by completing the short form below.
Download Case Study...