Whitbread: Supplier Information Management Case Study
Whitbread PLC is the UK's largest hospitality company, owning Premier Inn as well as Beefeater, Brewers Fayre, Table Table and Bar+Block.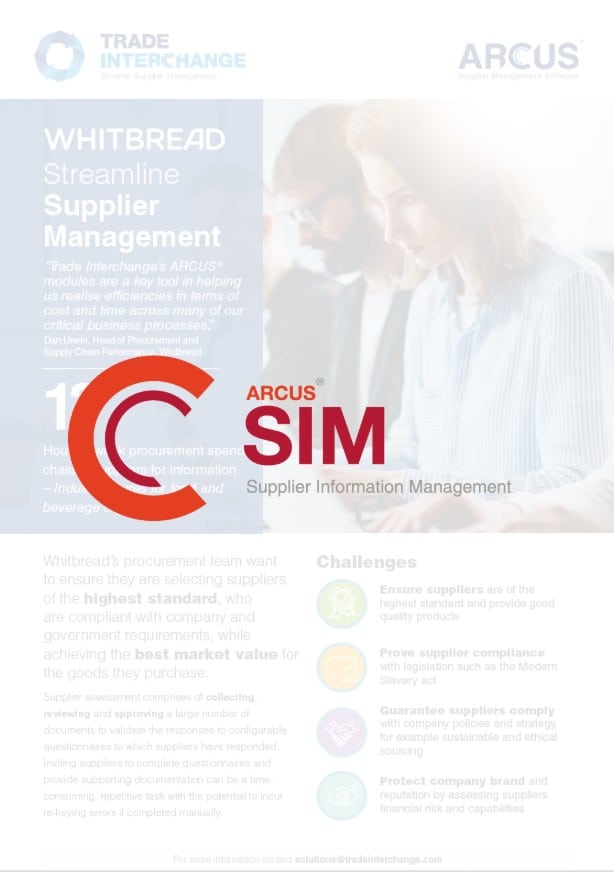 Using ARCUS® SIM, Whitbread's procurement team is able to collect large volumes of data specific to supplier risk level, financial status and company requirements by using configurable questionnaires. This allows Whitbread to request additional information specific to their company such as evidence of sustainability in the supply chain and ethical trading.
You can download the Whitbread case study by completing the short form below.
Download Case Study...