Whitbread: Sustainability Case Study
Whitbread PLC is the UK's largest hospitality company, owning Premier Inn as well as Beefeater, Brewers Fayre, Table Table and Bar+Block.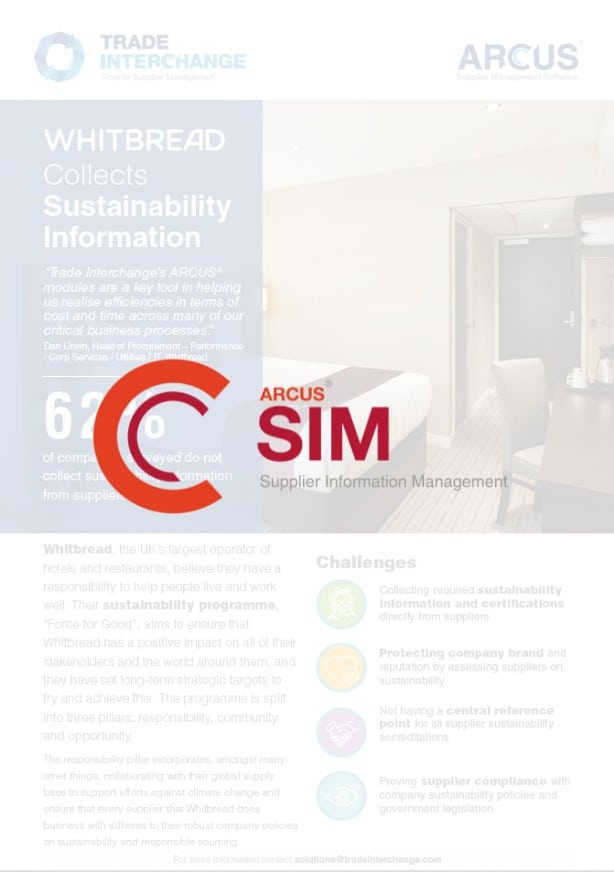 Whitbread extended their use of ARCUS® Supplier Information Management (SIM) to automate, digitise, and streamline their supplier on-boarding.
Configurable questionnaires are sent to and completed by suppliers to ensure that Whitbread is collecting all the supply base sustainability information they require, and this replaced a separate standalone system.
You can read the Whitbread Sustainability case study by completing the short form below: