ESG Source-to-Contract Factsheet
ARCUS® as a Source-to-Contract solution allows users to discover their supply base sustainability, and monitor supplier progress towards their ESG goals, enabling users to continually assess whether their suppliers are on the same ESG trajectory.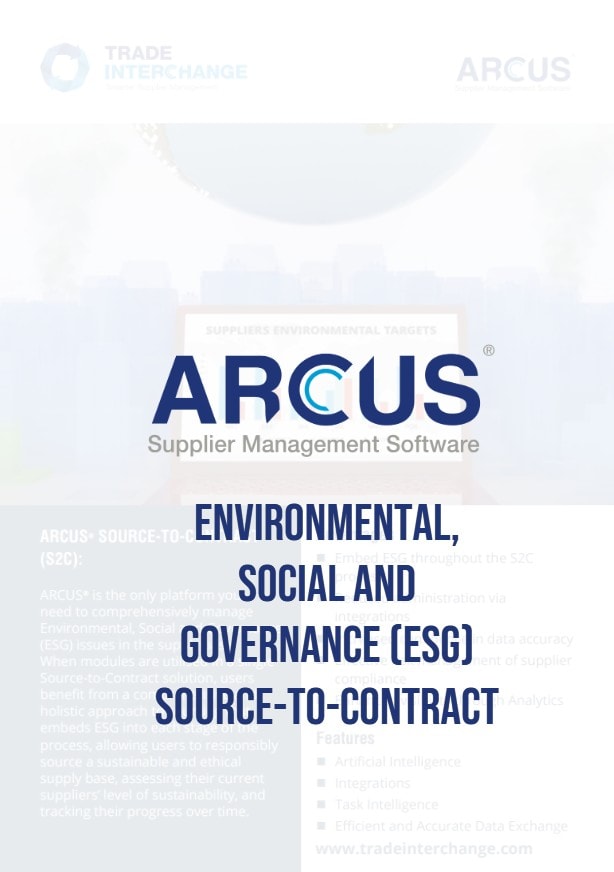 This allows for a holistic overview of the supply base, including supplier Environmental, Social and Governance (ESG) information, by embedding ESG drivers into each stage of the source-to-contract process.
Users benefit from a comprehensive ESG-lead approach to sourcing, through the use of smart technology, such as Artificial Intelligences, APIs and Automation.
ARCUS® is the only system required to comprehensively manage ESG in the supply base.
Benefits of arcus® as an esg source-to-contract solution:
Reduced Administration
Increased Confidence in Data Accuracy
Effective Risk Management
Enhanced Visibility
Download Factsheet...