New Product Development Factsheet
ARCUS® NPD is an intuitive workflow-based module that centralises new product development information, standardises processes and automates tasks.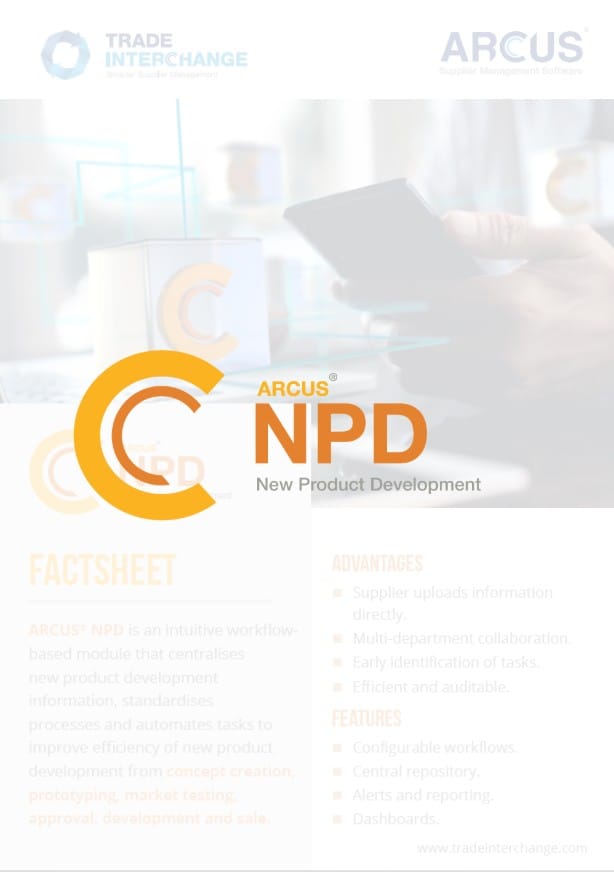 Using ARCUS® NPD, suppliers enter the new product development information you require directly into the system using questionnaires that have been tailored to match your company requirements.
If you would like to find out more about ARCUS® NPD, you can download the factsheet by completing the short form below.
Download NPD Factsheet...