Strategic Sourcing Management Factsheet
ARCUS® SSM is an intuitive workflow-based module that maps the various stages of current or planned strategic purchasing processes, reducing bottlenecks and ensuring best procurement practices are maintained.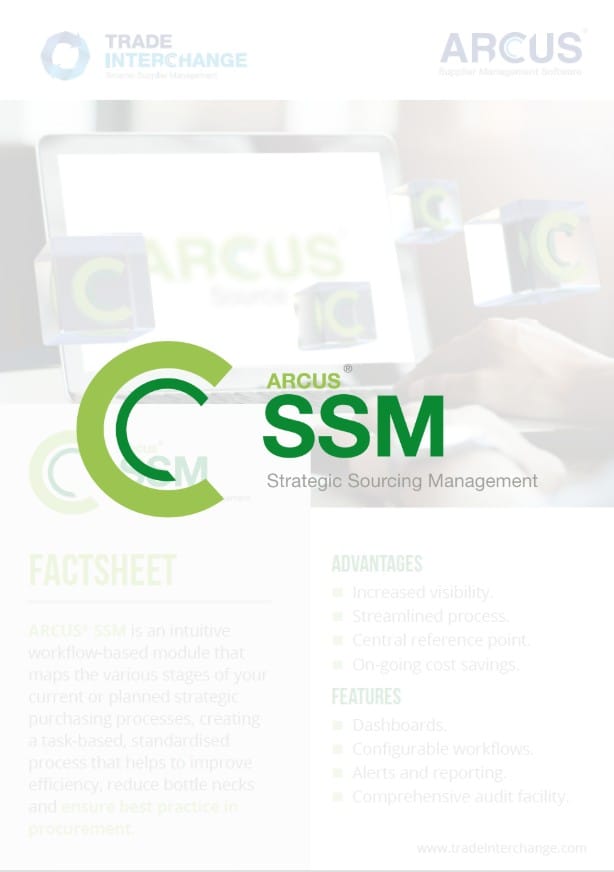 ARCUS® SSM ensures all processes follow a streamlined and methodical approach by utilising custom bi-directional workflows, meaning less time is wasted waiting for approvals and bottlenecks in the process can be identified earlier.
If you would like to find out more about ARCUS® SSM, you can download the factsheet by completing the short form below.
Download SSM Factsheet...