Supplier Contract Management Factsheet
ARCUS® SCM manages the lifecycle of all supplier contracts, while centralising all contract data, standardising processes and automating tasks.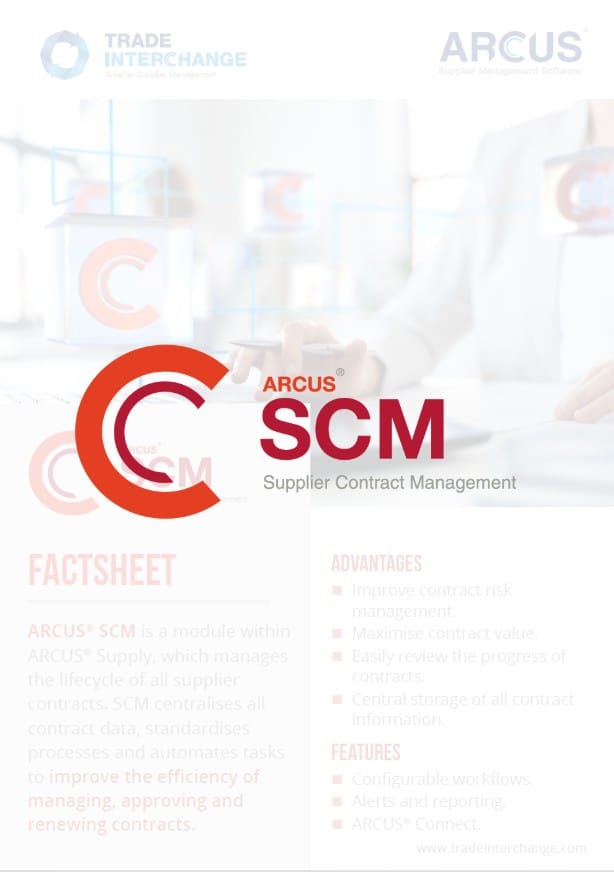 ARCUS® SCM improves the efficiency of managing, approving and renewing contracts by storing all contract data in a cloud-based system, providing remote access and full visibility for all key stakeholders.
If you would like to find out more about ARCUS® SCM, you can download the factsheet by completing the short form below.
Download SCM Factsheet...