Supplier Information Management Factsheet
ARCUS® SIM allows all supplier information to be stored in a cloud-based system, with automated reminders that chase suppliers for incomplete or out-of-date information.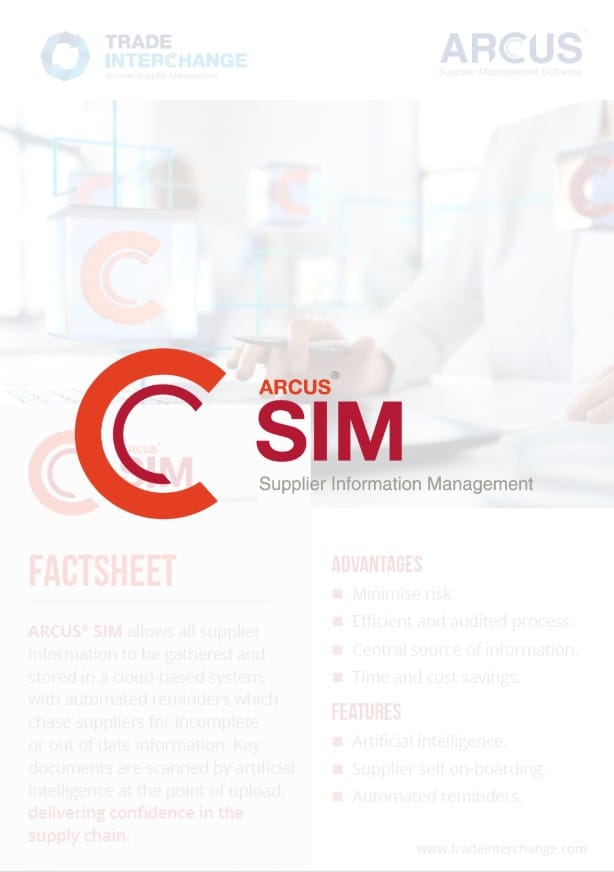 ARCUS® SIM delivers supply base confidence for users through a streamlined solution, helping to ensure supplier compliance in areas such as modern slavery, sustainability and health & safety.
Artificial intelligence scans suppliers' key documents at the point of upload, verifying the information and validity with a 99.5% accuracy rate to provide confidence across the supply base.
If you would like to find out more about ARCUS® SIM, you can download the factsheet by completing the short form below.
Download SIM Factsheet...