Food & Beverage: What the Industry is Saying
3GEM conducted a survey in March 2019 on behalf of Trade Interchange. Professionals surveyed include managers, heads of departments and above working for companies within the UK food and drink manufacturing industry.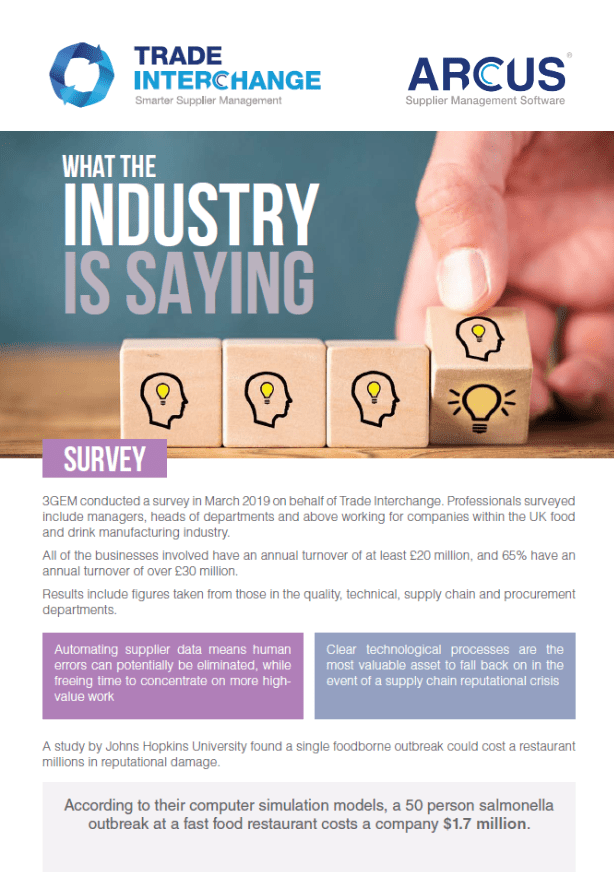 The results from this survey includes figures taken from those in the quality, technical, supply chain and procurement department in food and beverage companies, all of which have a minimum annual turnover of £20 million.
Across these departments, this survey examines:
When a reputational supply chain crisis hits, what is the most important thing to fall back on?
How much time does the organisation typically spend chasing suppliers for information each week?
What would the main benefit for the business be if inputting supplier information could be automated?
You can download the industry report by completing the short form below.
Download Food & Beverage Industry Report...