Written by: Trade Interchange
Posted on: 23/10/20
National Sandwich Day: Our cloud-based SIM software is jam-packed with features!
Observed annually on November 3rd, National Sandwich Day is a great way to celebrate the convenient, portable and often underappreciated mainstay of the Great British lunchtime.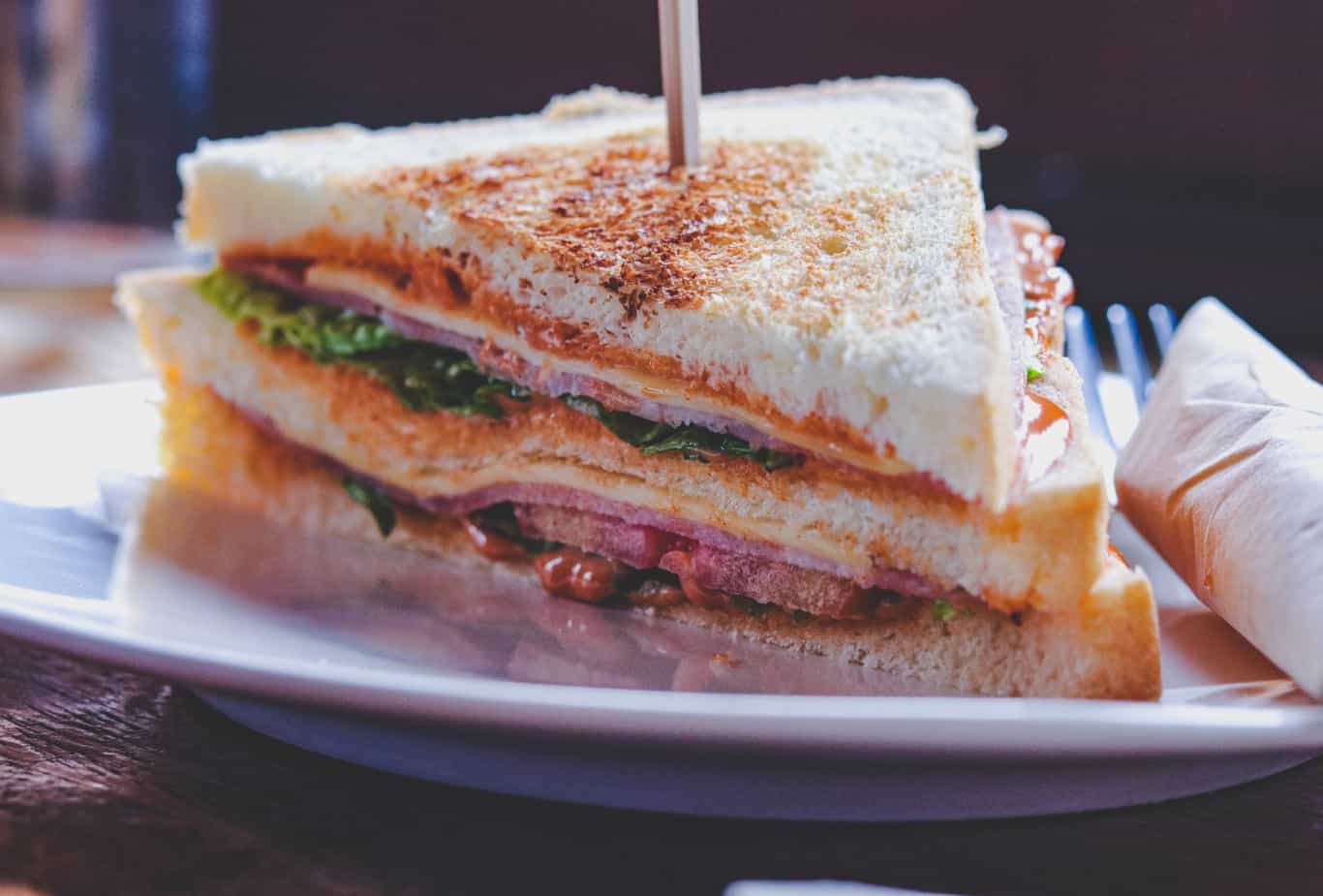 The sandwich continues to dominate British lunch life, and back in 2017 Ginger Comms, a London-based PR and research company, came up with some staggering figures about the nation's sandwich eating habits.
They found that 56% of Brits consume a sandwich every day, and that over the course of a lifetime, the average Brit will devour 18,304 sandwiches at a cost of £48,339.
It is easy to see why the sandwich is such a firm favourite. Not only are they simple to make, but the combination of tasty cheese and meat between two slices of bread provides a convenient, yet delicious, meal that fits with the busy lifestyles we all lead.
Whether you prepare your sandwich the night before or pick one up from your local supermarket on the way to work, there is no doubt that the humble sandwich is a great timesaver.
Wasted time and inefficiencies can be a butter pill to swallow
It goes without saying that time is a precious commodity for everyone. This is especially true for procurement, quality, technical and supply chain professionals in the food and beverage industry.
Research conducted by Trade Interchange discovered that managers and heads of departments of businesses, all with a minimum turnover of £20,000,000, in this sector believe that, on a weekly basis, these professionals typically spend between 9 and 16 hours a week chasing suppliers for information.
Let's face it, this inefficiency is certainly nothing to be grilled about.
Ready to roll with a cloud-based solution?
ARCUS® Supplier Information Management (SIM) is a cloud-based solution that allows these professionals to automate, digitise, and streamline their supplier on-boarding process, ultimately saving time while improving data accuracy.
The system places the responsibility of on-boarding onto the suppliers themselves, who have to complete tailored and comprehensive questionnaires that have been configured specifically to meet business requirements – ensuring that all essential information is entered directly by the supplier.
Using ARCUS® SIM, automated reminders are configured to the user's specific requirements, and these are sent directly to suppliers to ensure that all information is kept up to date. This includes auto-escalation workflows, keeping all key stakeholders in the loop as and when they need to be notified. Lettuce celebrate the fact that chasing suppliers for information is a thing of the past!
Additionally, artificial intelligence (AI) is now standard functionality in ARCUS® SIM.
The AI scans key industry documents as they are uploaded by suppliers, and key stakeholders and the supplier is alerted if an incorrect or expired document has been submitted. Not only does this enhance the SIM user's confidence that all submitted documentation is correct and valid, it also allows these professionals to prioritise their document checks, saving even more time and further streamlining the process.
No matter how you slice it – allergens are important
In September 2019, millions of allergy sufferers across the United Kingdom will have been pleased to hear that they will be protected by a new law, requiring food businesses to include full ingredients labelling on pre-packed for direct sale foods.
Natasha's Law means that, as of October 2021, any business based in England must clearly label all foods packed and produced on their premises with a complete list of ingredients, aiming to prevent severe reactions caused by a lack of clarity and insufficient labelling on food products.
ARCUS® Product Information Management (PIM) is a central, cloud-based product management module that enables users to collect vital product specifications directly from their suppliers.
The module enables organisations to gather the product data they require, such as allergen, nutrition and packaging information, using tailored questionnaires that have been configured to meet specific business requirements.
Using the system's native API, ARCUS® Connect, PIM can also seamlessly integrate with numerous systems that are used throughout the food and beverage sector, including recipe management and ERP solutions. This helps to create an end-to-end product information solution that only uses a single source of data and requires no re-keying, helping to ensure that this vital product information is accurate, reliable and auditable.
If you would like to find out more about ARCUS® SIM and ARCUS® PIM, you can get in touch or you can complete the short form below to download the AAK case study.