Portman Dental Care Subscribes to Supplier Tender & Negotiation Solutions
Portman Dental Care currently has 200 dental practices across the UK, Ireland and Benelux, including 16 orthodontic Portman Smile Clinics.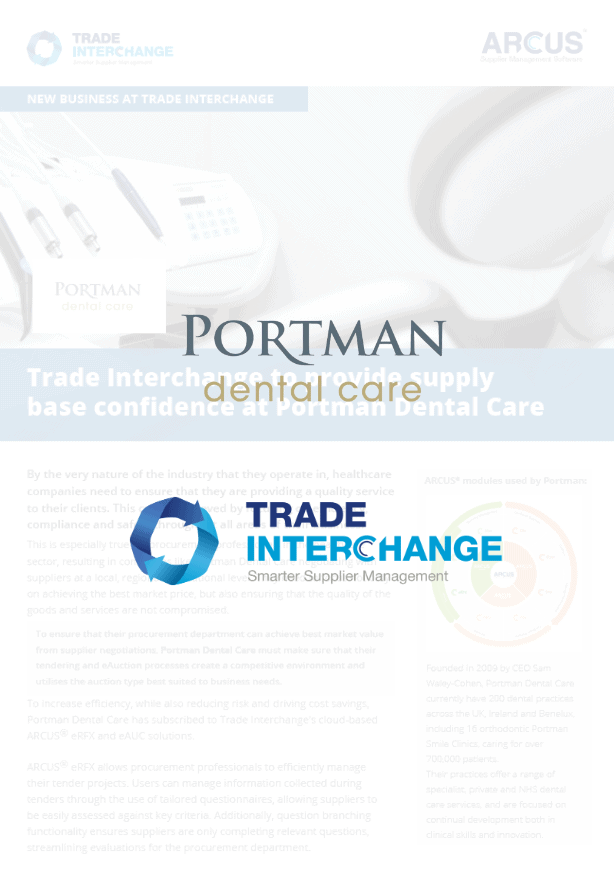 Trade Interchange is pleased to announce that Portman Dental Care has subscribed to two ARCUS® Supplier Management Software modules: ARCUS® eRFX and ARCUS® eAUC.
These cloud-based solutions will enable Portman Dental Care to streamline its supplier tendering and online negotiation processes respectively.
To find out more, you can download the new business announcement by completing the short form below.
Read Portman Dental Care document...