Punch Pubs subscribes to Trade Interchange supplier management solutions
Established in 1997, Punch Pubs is now a group of pub businesses operating across the United Kingdom.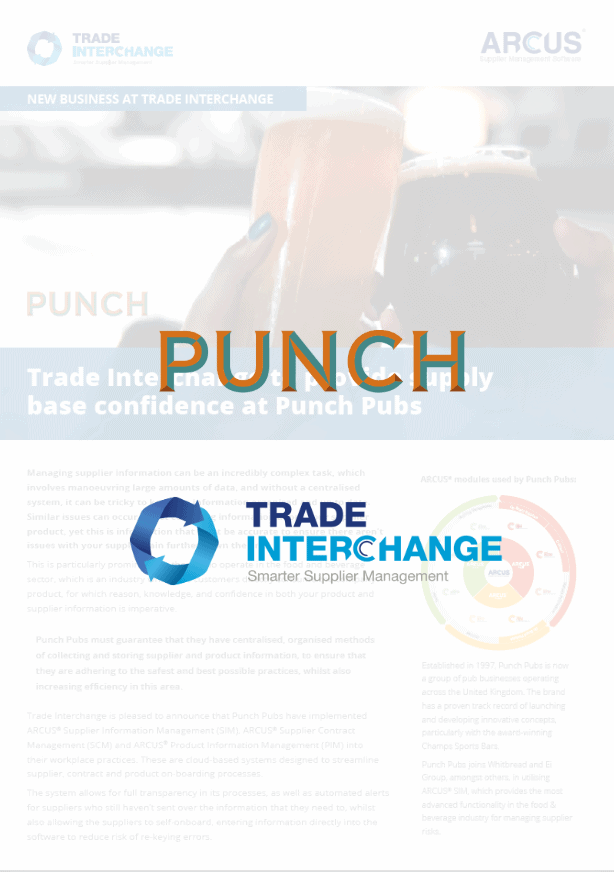 The brand has a proven track record of launching and developing innovative concepts, particularly with the award-winning Champs Sports Bars
Trade Interchange is pleased to announce that Punch Pubs will be implementing two ARCUS® modules and two plug-ins:
Punch Pubs is subscribing to three of Trade Interchange's ARCUS® modules; ARCUS® SIM, SCM, and PIM to streamline supplier on-boarding, contract management, and product lifecycle management respectively.
If you would like to find out more, you can read the new business document by completing the short form below.
Read Punch Pubs Announcement...