Would you like your solution sent to you?
The fact that the profession encompasses multiple disciplines means companies in the facilities management industry often have complex, long and diverse supply chains. This means that ensuring compliance with government legislation and company standards across the supply base can be a difficult, laborious and time-consuming task. Professionals within facilities management who have to deal with supply chain issues on a daily basis, such as those in procurement, quality, technical and supply chain, have to deal with extensive administration in their day-to-day jobs, meaning they have less time to spend completing more valuable duties.
Why ARCUS®?
Automate supplier on-boarding
Manage supplier contracts
Central repository for supplier information
Achieve best market value for goods and services
Centralise product innovation data
Bi-directional approval workflows
Streamline

Supplier Management

in

Facilities Management

Trade Interchange's cloud-based ARCUS® Supplier Management Software has already proven to help facilities management companies mitigate potential risks across their supply chain, and currently delivers supply base confidence for the likes of Sodexo through a streamlined solution.

The ARCUS® Supplier Management Platform consists of eight individual modules that enable facilities management professionals to complete a variety of essential supply chain management activities. Each of these modules can be implemented standalone, in any combination or in any order, and they have been categorised to form three separate families; ARCUS® Source, ARCUS® Supply and ARCUS® Product.

ARCUS® Source comprises of three modules that enable procurement professionals in facilities management to streamline their entire sourcing process. From initial tenders, maximising market value with eAuctions to managing sourcing projects from a central dashboard, the ARCUS® Source modules ensure that sourcing projects are run with a consistent process, cost savings are made and all potential suppliers are pre-qualified efficiently. You can find out more about the ARCUS® eRFX, ARCUS® eAUC and ARCUS® SSM modules below.

The three ARCUS® Supply modules allows cross-departmental collaboration across several critical supplier management activities within facilities management. This includes on-boarding suppliers, providing a central repository for supplier contracts, and evaluating supplier performance against key corporate KPIs. Questionnaires can be tailored to ensure that companies are collecting the specific information they need from each of their suppliers, and the fact that this data is entered directly by the suppliers means that it will never need to be re-keyed, helping to maintain accuracy. The cloud-based nature of the software provides a central location for all vital supplier information that can be accessed at any time by stakeholders, and also allows for enhanced collaboration between procurement, quality, technical and supply chain departments within facilities management companies. To find out more about ARCUS® SIM, ARCUS® SCM and ARCUS® SPM you can scroll further down the page.

The ARCUS® Product family comprises of two modules that allow users to efficiently collect, maintain and manage critical product information, as well as streamlining the product innovation process for all relevant stakeholders. Custom workflows enable users to easily validate and approve vital product specifications in facilities management, and the fact that suppliers have directly entered this information enhances confidence in data accuracy. This information is then shared effortlessly between departments, and a central database for product specifications and new product development workflows can now be accessed at any time. Additional information about ARCUS® PIM and ARCUS® NPD can be found below.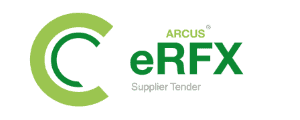 Procurement professionals in facilities management can streamline and improve the online tendering process through intuitive sourcing software.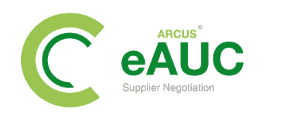 Procurement professionals in facilities management can streamline and improve online auction processes with intuitive eAuction software.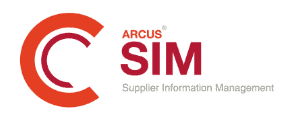 Collect, store and manage all supplier information needed by procurement professionals in facilities management through a streamlined solution.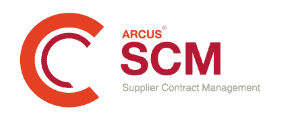 Efficiently centralise, manage and approve all supplier contract data required by procurement professionals in facilities management.
Suggested

Content...

Take a look at these resources to find out how ARCUS® supplier management software has benefited procurement professionals in facilities management.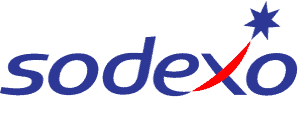 "We now have a powerful reporting tool that gives us valuable business information. ARCUS® SIM has become the gateway for Sodexo to gather all supplier information globally."
Suzanne Coumbaros, Data Governance Director, Global Supply Management, Sodexo
Are you ready

to streamline your supplier management?

Trade Interchange is here to help you, request a meeting now.
Case

Study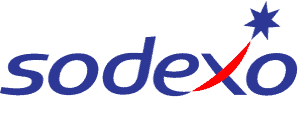 Sodexo, a world-leader in over 100 different services, initially implemented ARCUS® Supplier Information Management (SIM) and ARCUS® Supplier Contract Management (SCM) to reduce risks and complexities associated with supplier and contract management in its regional operations. However, for Sodexo North America, which covers the USA and Canada, a large region where local areas adhere to different rules and legislation, ARCUS® SIM and ARCUS® SCM needed to work in a different manner to adapt to these circumstances and increase efficiency in supplier information and contract management.