Would you like your solution sent to you?
Professionals working in the retail sector have to deal with fast-moving, complex and often long supply chains, meaning that it can be difficult to ensure compliance throughout the across the whole supply base. This time-consuming task is often extended through excessive administration, with those working in the retail sector having to chase suppliers via telephone calls, emails and other paperwork, meaning those in the procurement, technical, quality and supply chain departments have less time to focus on more important duties.
Why ARCUS®?
Automate supplier on-boarding
No need to re-key information
Central repository for supplier information
Streamline entire sourcing process
Reminders configured to company needs
Bi-directional approval workflows
Streamline

Supplier Management

in

Retail

ARCUS® Supplier Management Software, Trade Interchange's cloud-based solution, is used by numerous companies across the retail sector, delivering supply base confidence for the likes of Morrisons, JD Sports and Card Factory through a streamlined solution.

Providing a complete end-to-end supplier management solution for the retail sector, ARCUS® software comprises of eight individual modules that can be implemented standalone, in any combination or in any order that can be categorised into three separate families; ARCUS® Source, ARCUS® Supply and ARCUS® Product.

The ARCUS® Source family includes three modules that streamline the entire sourcing process for procurement professionals working in the retail sector. These modules can be used to centralise all tender information, allowing suppliers to be pre-qualified before progressing onto competitive eAuctions. The eAUC module allows for these eAuctions to run online, increasing the scope of suppliers who can participate and ensuring they are running in a standardised, consistent format. ARCUS® SSM provides procurement departments with a central location from which all sourcing projects can be run and managed, allowing bottlenecks and issues to be flagged early on. You can find out more about ARCUS® eRFX, ARCUS® eAUC and ARCUS® SSM below.

The three ARCUS® Supply modules allow professionals in the procurement, quality, technical and supply chain departments within the retail industry to perform several vital supplier management activities, while ensuring that all key stakeholders can access this information from a central location at any time. ARCUS® SIM automates the supplier on-boarding process by sending suppliers questionnaires that have been tailored to meet specific business requirements. Any key supporting documentation is automatically scanned with artificial intelligence, improving data accuracy. ARCUS® SCM provides a central repository for all supplier contracts, and automated alerts and reminders can be set-up against key dates and milestones, helping to make sure that contracts will not expire or automatically renew. ARCUS® SPM provides users with a scorecard that is marked against tailored KPIs, meaning supplier performance can be evaluated and measured in ways that matter the most to retail companies.

The ARCUS® Product family comprises of two modules that allow users to efficiently collect, maintain and manage critical product information, as well as streamlining the product innovation process for all relevant stakeholders. Custom workflows enable users to easily validate and approve vital product specifications for retail businesses, and the fact that suppliers have directly entered this information enhances confidence in data accuracy. This information is then shared effortlessly between departments, and a central database for product specifications and new product development workflows can now be accessed at any time. Additional information about ARCUS® PIM and ARCUS® NPD can be found below.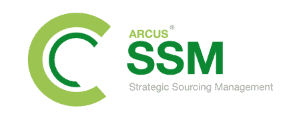 ARCUS® SSM allows procurement professionals in the retail sector to streamline strategic sourcing management through a cloud-based solution.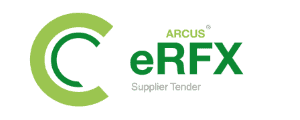 Procurement professionals in the retail industry can streamline and improve the online tendering process through intuitive sourcing software.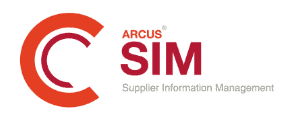 Collect, store and manage all supplier data needed by procurement professionals in the retail sector through a streamlined solution.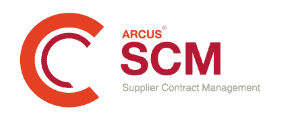 Efficiently centralise, manage and approve all supplier contract data required by procurement professionals in the retail sector.
Suggested

Content...

Take a look at these resources to find out how ARCUS® Supplier Management Software has benefited procurement professionals in the retail industry.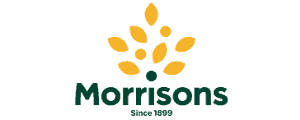 "We have been using the ARCUS® eRFX module for a number of years, and alongside the impeccable service we receive from Trade Interchange's eSourcing Consultants, it is now an integral part of Morrisons' eSourcing strategy."
Rachael Dennis, Procurement Manager, Morrisons
Are you ready

to streamline your supplier management?

Trade Interchange is here to help you, request a meeting now.
Case

Study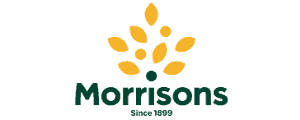 Morrisons, one of the largest supermarket chains in the United Kingdom, used to run their tenders using a combination of multiple spreadsheets and paper-based systems.
To increase confidence in their tendering process, Morrisons implemented ARCUS® eRFX, a powerful cloud-based tender and quotation solution that gives procurement professionals the ability to easily issue and manage online requests for information, proposals and quotations.
Using the workflow-driven process and close co-ordination with Trade Interchange's eSourcing Consultants, Morrisons' procurement department now have full visibility over eRFXs that have been built to meet their specific requirements.