Written by: Amy Cornforth
Posted on: 13/05/21
The Importance of Cloud-based Working in Supplier Management.
Does anyone remember the days when supplier management was paper-based? When we would have to run all the way to another department to get a copy of a document to them on time? Or even the days of digital spreadsheets, emailed to one another until our inboxes were full of endless documents?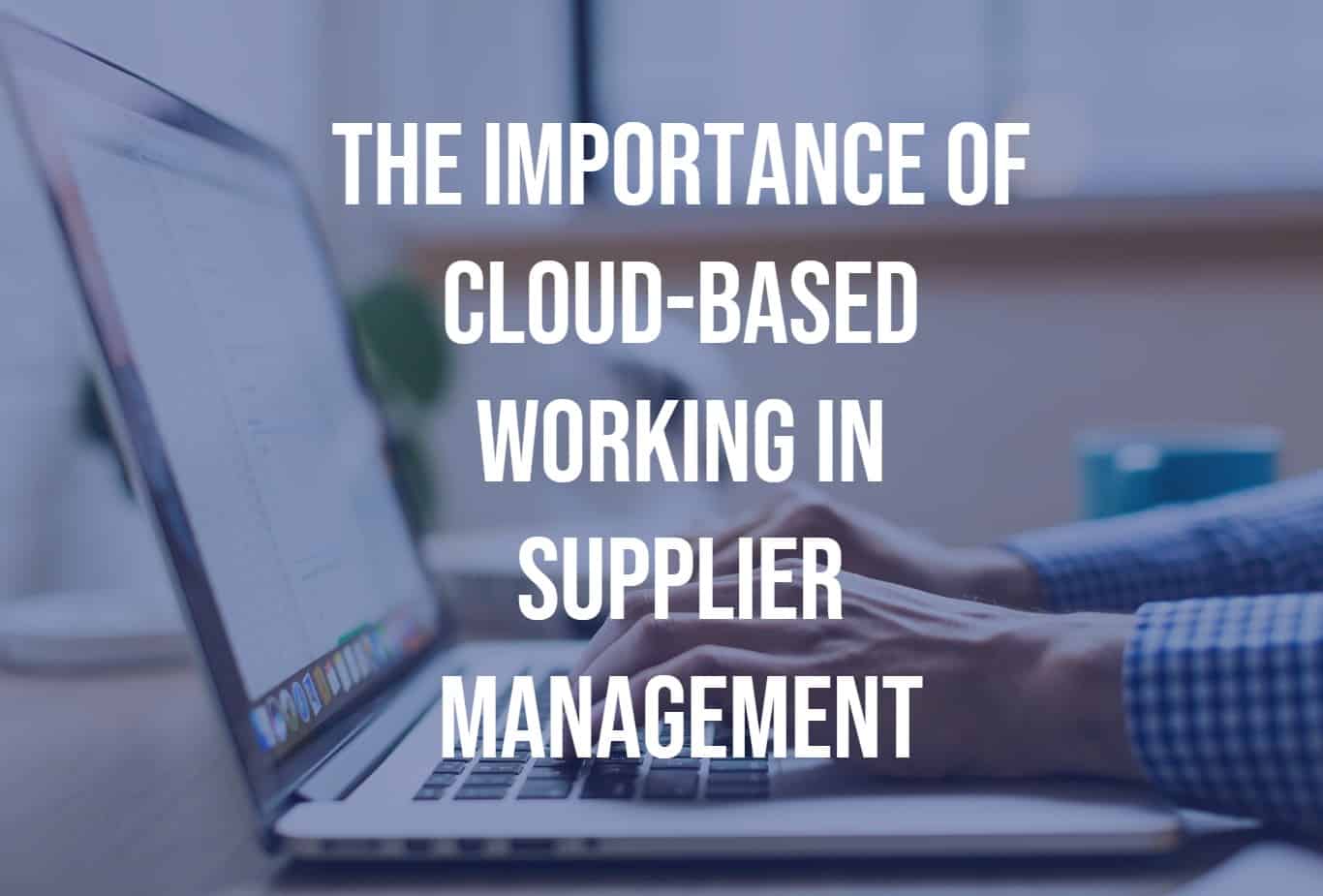 ARCUS® Supplier Management Software Video
To learn more about ARCUS® Supplier Management Software, have a look at the video
Watch Video
It was all too easy to end up with several different versions of the same document, without any certainty as to which is the most up-to-date.
Cloud-based working was a complete gamechanger. Now people can work on the same document from different locations and devices, it has ramped up organisation and efficiency across businesses to an impressive degree and provided a great deal of opportunity and advantages for the workplace, including the ability to work remotely.
However, for supplier management professionals, cloud-based systems provide new and additional opportunities for increased efficiency.
Cloud-based systems are now essential for those in supplier management due to the increase in remote working practices provoked by COVID-19. Trade Interchange's ARCUS® supplier management software uses cloud-based systems to reduce the risks and complexities associated with supplier management.
Now people are working from different places in different locations, sometimes even on a global basis, constant communication can be trickier than it is when everyone is operating from the same place. Without cloud-based working, the swift transition to remote work wouldn't have been anywhere near as effective without the level of connectivity that cloud-based working allows for.
These aren't the only key advantages of cloud-based working in supplier management.
ARCUS® Supplier Management Software's Task Intelligence functionality provides the opportunity for people within the company to digitise their workflows on the cloud, so they are always sent the most up-to-date version of a task when it needs additional work or review.
This helps to preserve data accuracy, whilst also ensuring that no time is wasted by inadvertently working from an older, out-dated version of the document full of invalid information, which ultimately means that any additional work will be ineffective.
Companies can stay organised and work with the reassuring certainty that they are always working from the correct version of the document, which ensures that due diligence is always adhered to.
ARCUS® Supplier Management Software allows suppliers to enter their information directly into the system for tenders, supplier, and product on-boarding, decreasing the risk of any errors which come from re-keying data, ensuring due diligence regarding supplier information management.
To learn more about ARCUS® Supplier Management Software please watch the video here.
ARCUS® Supplier Management Software Video
To learn more about ARCUS® Supplier Management Software, have a look at the video
Watch Video