Trade Interchange & Forrester Sustainability Webinar
Mike Edmunds, Managing Director and Co-Founder of Trade Interchange, was joined by Renee Murphy, Principal Analyst at Forrester, to discuss "How can you build a supply base for the future that aligns with your sustainability goals?".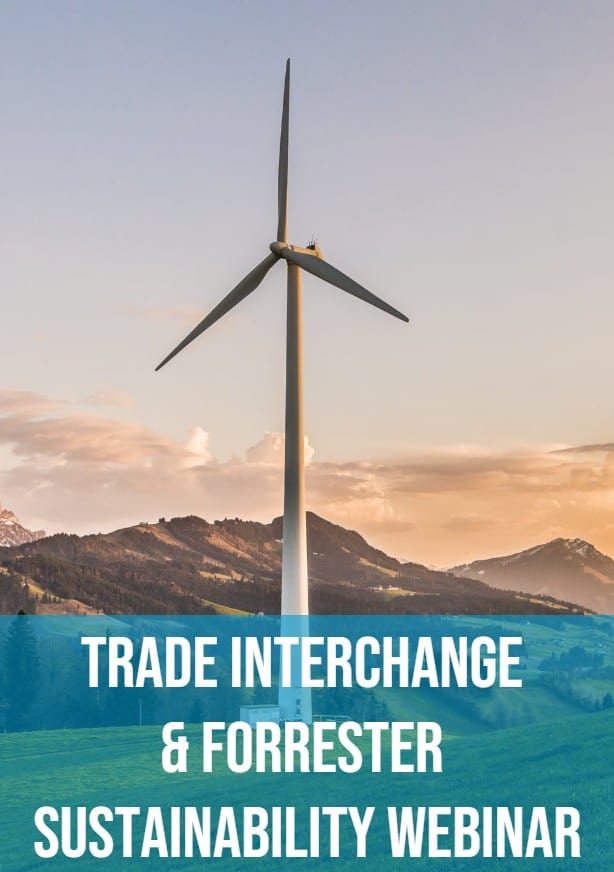 You can complete the short form below to watch the webinar:
Watch webinar...
The topics discussed included:
• How can you ensure your supply base is compliant?
• Why is it important to ensure your supply base aligns with your environmental goals moving forward?
• Why should data collected from suppliers inform your strategy?
• What steps need to be taken to achieve operational excellence?
• How can companies mature towards becoming future generation safe?