Anticipating Change: Antibiotics in the Food & Drink Supply Chain
Trade Interchange Report: Antibiotics
Why antibiotic usage is set to become a big issue and what you can do about it.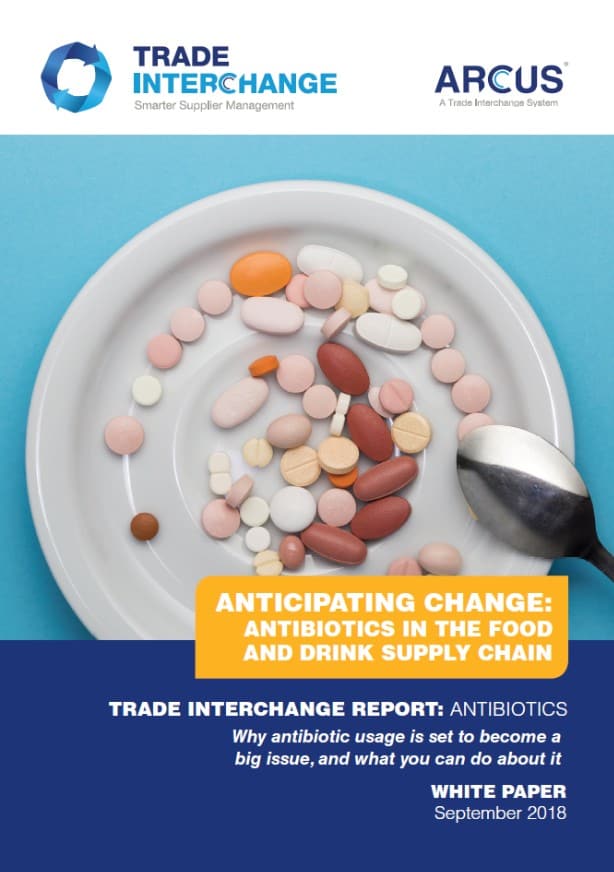 Did You Know?
67% of respondents are concerned about the use of antibiotics in their supply chain?
Only 41% of respondents monitored antibiotic use among their suppliers?
67% of respondents are worried that Brexit will have an adverse effect on visibility in their supply chain?
Our research findings from surveying 225 industry professionals with direct responsibility for managing food and drink suppliers have highlighted a number of key concerns in the industry and potential steps to move forward.
Do you want to know more about antibiotics in the food & drink supply chain?
To receive a copy of the white paper please complete the short form below:
Download this document?