The Green Appeal: Sustainability in the Food & Drink Supply Chain
Trade Interchange Report: Sustainability
The rise of the conscious consumer and what it means for the food and drink industry.
Do you want to know more about the importance of sustainability in the food & drink supply chain?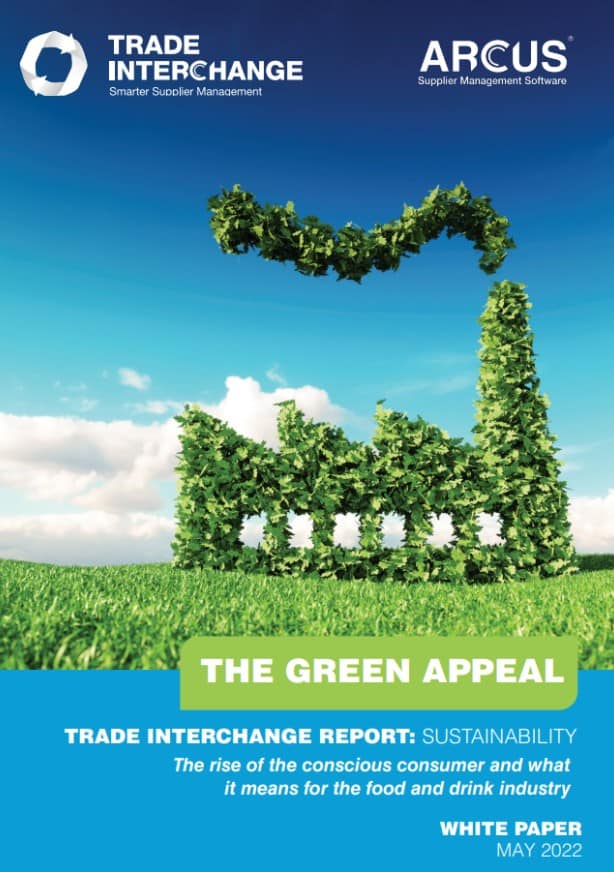 This white paper, which has been updated for 2022, examines the importance of monitoring sustainability in the food and drink supply chain.
'The Green Appeal' covers the following issues in detail: 
What is Sustainability, and why is it important?
The Paris Agreement
Disclosure and Reporting
What is Greenwashing?
Challenges and Solutions
The Role of Technology
To receive a copy of the white paper please complete the short form below:
Download this document?