What is Digital Transformation?
Digital Transformation has become a prevalent topic that has been accelerated by the impact of COVID-19.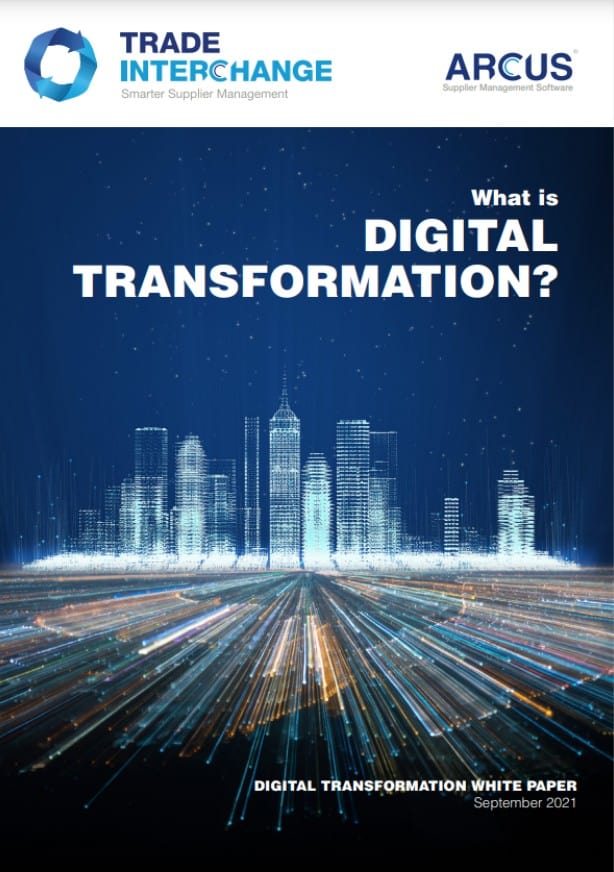 Digital Transformation involves implementing changes to businesses, so processes are operating on a solely digital basis. This could mean shifting company methods from analogue to digital procedures or updating existing digital processes within the business to encompass newer, more innovative technologies.
This white paper from Trade Interchange explores the benefits of Digital Transformation in Supplier Management, including:
Why Digital Transformation?
Digital Transformation in Supplier Management
The Impact of COVID-19
Technologies on the Rise
How ARCUS® Supplier Management Software can help