AAK: Manufacturing Site Audit Case Study
AAK uses the ARCUS® Supplier Information Management (SIM) module to manage key supplier data, including production, quality and technical information at a company and site level. This ensures complete transparency and compliance associated with supply chain risks across the geographical areas ARCUS® SIM is deployed in.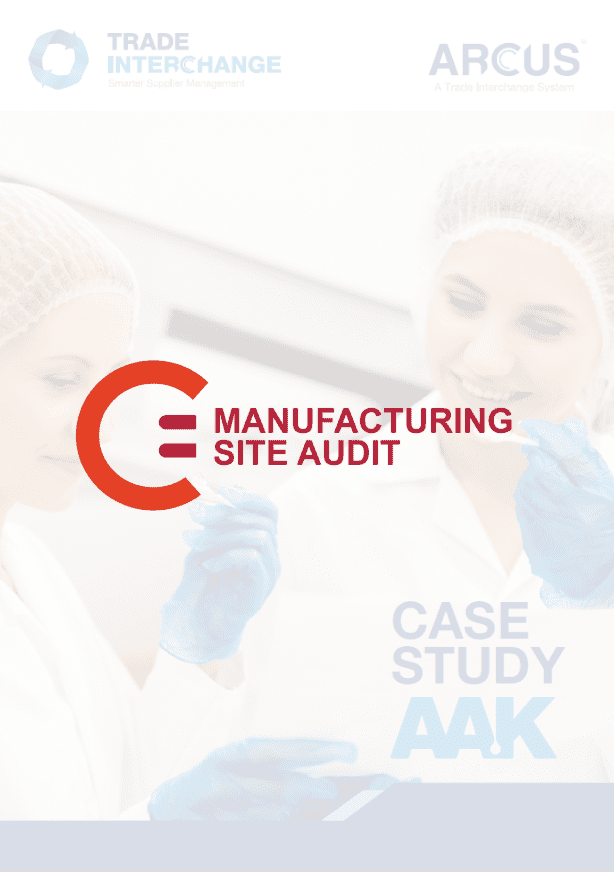 By deploying the ARCUS® SIM's Manufacturing Site Audit plug-in, the technical departments at AAK sites across the globe can verify the information each supplier has submitted for each of their manufacturing sites. The technical teams, or their appointed representatives, can view all or a subset of the information provided to verify that the situation and working practices at a site match the information provided, and comply with the approval conditions where they exist. As the information is stored in the cloud, the auditors have access to live information.
By auditing manufacturing sites either through remote desktop audits or in more depth physical audits, AAK can verify the information suppliers have uploaded, improving the control the teams have over their supply chain and helps to mitigate the risks.
You can download the AAK case study by completing the short form below.
Download Case Study...