AAK: Supplier Information Management Case Study
AAK is a global Sweden-based company and producer of vegetable oils and fats. AAK specialises in plant-based oils that are the value-adding ingredients in many of the products people love to consume.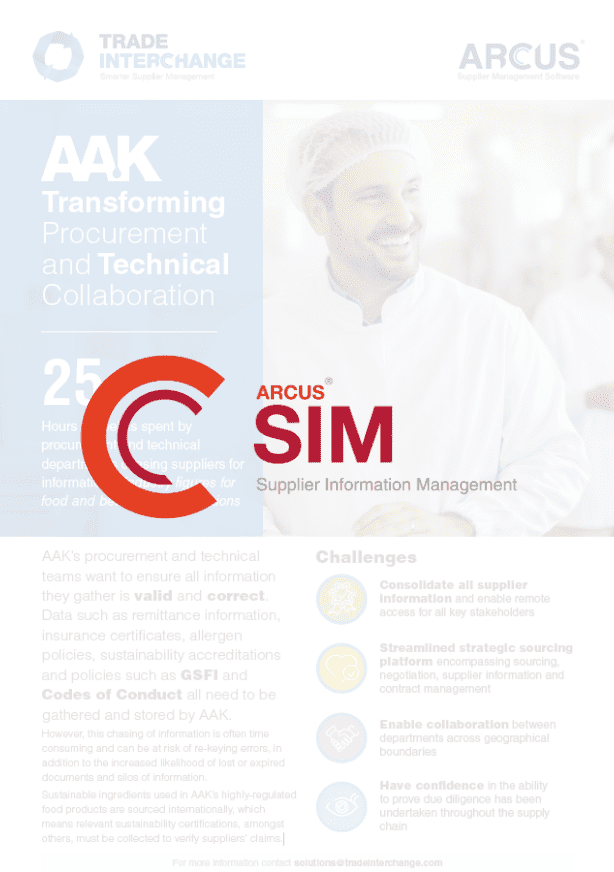 Sustainable ingredients used in AAK's highly-regulated food products are sourced internationally, which means relevant sustainability certifications, amongst others, must be collected to verify suppliers' claims.
ARCUS® Supplier Information Management (SIM) allows AAK to on-board and manage supplier data, including sustainability, production and technical information at both a company and site level.
You can complete the short form below to download the AAK SIM case study.
Download Case Study...