Costa Coffee: Supplier Information Management Case Study
Costa operates in one of the most challenging areas in the food and beverage industry for supplier selection. Costa uses ARCUS® SIM to help the procurement team to fully assess the large numbers of documents per supplier required to confidently approve suppliers.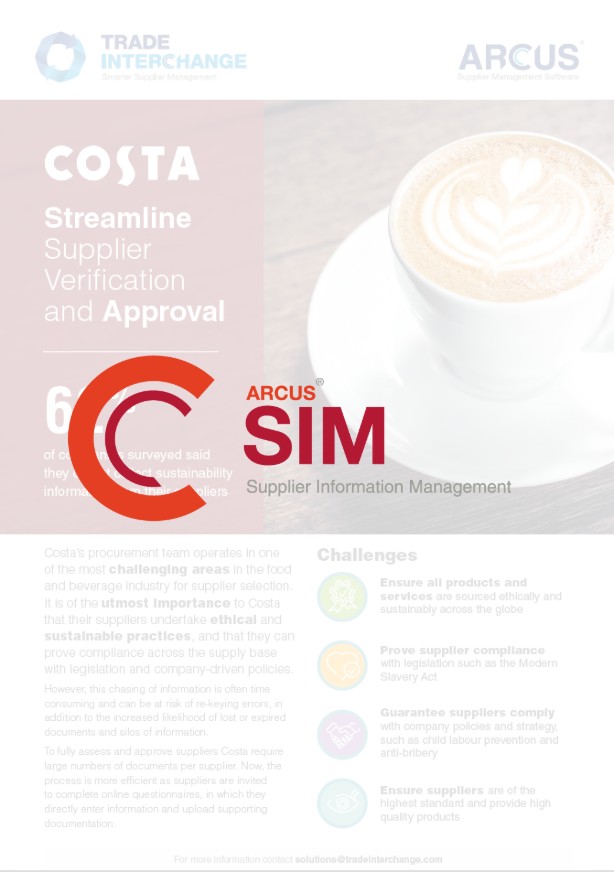 ARCUS® SIM provides a central repository and features a full audit trail of the actions, enabling Costa to evidence their suppliers' sustainable and ethical credentials, including the provision of modern slavery, child labour prevention and anti-bribery policies. Industry-specific certifications such as SEDEX, and soy and palm oil sustainability credentials, amongst others, are also collected.
To ensure suppliers remain compliant, Costa utilises automated reminders and escalation workflows to ensure that certifications and policies all remain in date and valid.
To download the Costa Coffee case study, you can complete the short form below.
Download Case Study...