Written by: Amy Cornforth
Posted on: 06/08/21
International Beer Day 2021
Every 6th August marks International Beer Day! This is the day we spend celebrating this incredibly popular alcoholic beverage by holding up a glass and saying, "Cheers!"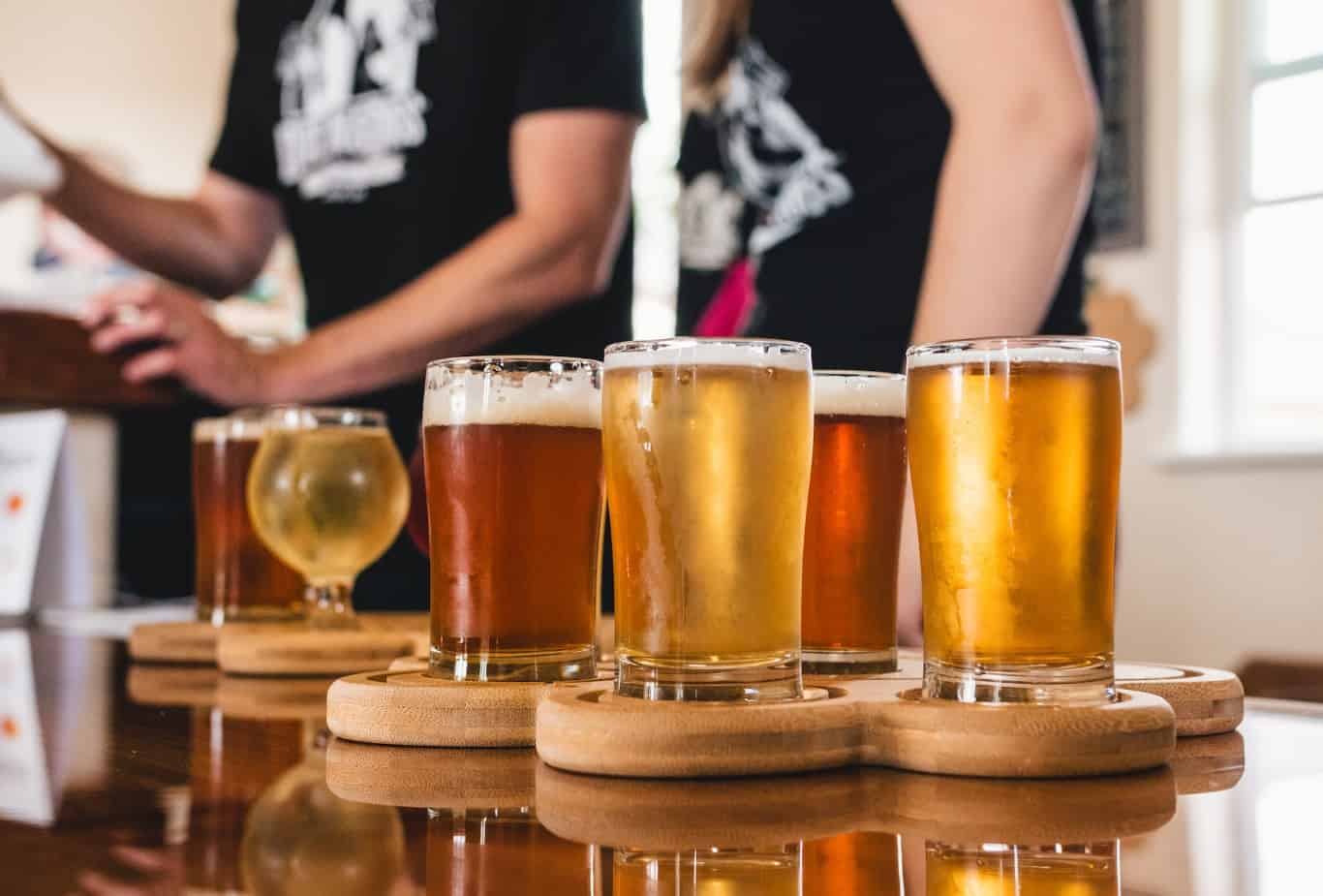 Allergens White Paper
To learn more about the importance of monitoring allergens in your supply chain, have a look at our White Paper.
Read White Paper
Now pubs are open with fewer restrictions, a nice, cool pint can be enjoyed at your local purveyor of alcohol, and there is no doubt that millions of football fans enjoyed a can of beer in front of the telly whilst watching Euro 2020 earlier this year.
According to 'Beer for Britain' 7 out of 10 drinks sold by pubs are beer drinks, and they have been around for centuries, and are even considered one of the oldest alcoholic beverages in the world. There is a vast array of drinks that come under the beer category, but despite the age and popularity of the beverage, do you know exactly what is in the nation's favourite type of alcohol?
For example, did you know there can be an additive called Isinglass present in some beer products, which is made from the dried swim bladders of fish? Added towards the end of the production process, it gives the beer a clean appearance, brightening and removing haze but has no influence on taste. This would mean that any beers that contain Isinglass are not suitable for vegans.
Transparency regarding ingredients and allergens within alcoholic products is imperative to ensure the safety and satisfaction of customers, therefore, it's always important to have a constantly up-to-date product database.
ARCUS® PIM allows you to collect and update your product specifications.
ARCUS® Product Information Management (PIM) can be used within food and beverage organisations to ease and automate the process for collecting detailed information about supplier products, offering a method of data collection that reduces supply chain risk, and ensures compliance.
Product questionnaires are configured to a company's requirements and sent to their suppliers. Suppliers directly enter vital product information such as allergens, ingredients, nutritional data, and pricing information, reducing the risk of re-keying errors and mistakes that could result in product recalls further down the line.
Other benefits include:
– Enhanced search and reporting function
– Integration with downstream systems to streamline your current processes.
– Customisable workflows, so tasks are automatically sent to the correct personnel upon completion.
PIM is used across many food and beverage organisations, with strong results.
"ARCUS® PIM has allowed us to manage our drink data simply and effectively. The configurable questionnaires allow us to collect specific and tailored information relating to our products, and store them in an organised, and easily searchable manner."
Danny Hawkins, Commercial Services and Procurement Director, Punch Pubs.
To learn more about ARCUS® PIM, have a look at our factsheet, or contact us at Trade Interchange.
Allergens White Paper
To learn more about the importance of monitoring allergens in your supply chain, have a look at our White Paper.
Read White Paper