Increasing Transparency: An examination of the legislation regarding the reporting of Environmental, Social and Governance Information
As consumers are growing more conscious, and demand for more sustainability practices is steadily increasing, legislation surrounding the reporting of Environmental, Social, and Governance (ESG) information for organisations is also changing and evolving.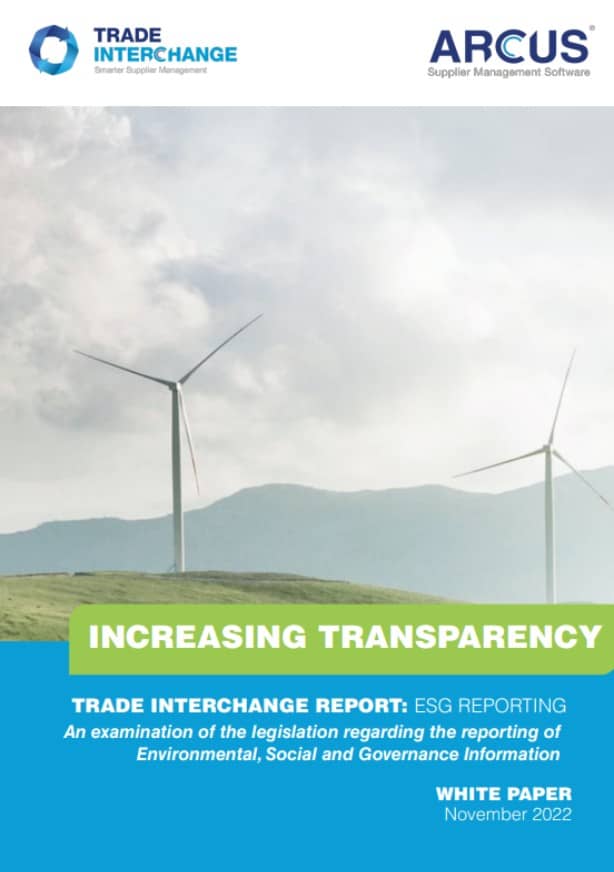 Trade Interchange's new white paper covers the following points:
What is ESG reporting and why is it important?
What is the current UK legislation?
Where is ESG reporting going?
What pain points do organisations face when reporting?
Download this document?