Hidden in Plain Sight: Tackling Modern Slavery in the Food & Drink Supply Chain
Trade Interchange Report: Modern Slavery
Why the food and drink industry is particularly vulnerable and how to minimise risk.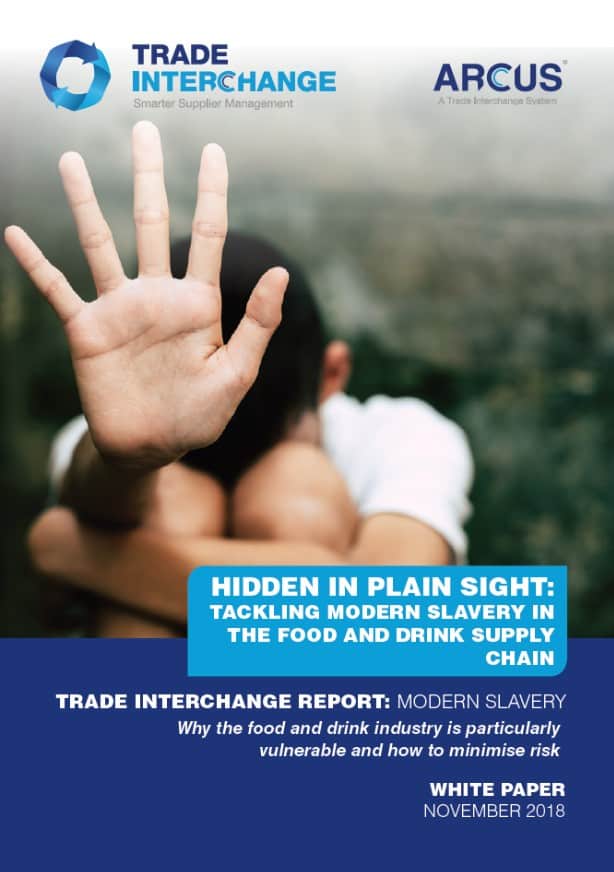 Did You Know?
2,255 modern slavery offences were recorded by police in England and Wales in one year?
Only 14% of respondents collected and recorded information in relation to the Modern Slavery Act?
53% of respondents said they only had "some idea" of what defines modern slavery?
Our research findings from surveying 225 UK food and drink supply chain managers have highlighted a number of key concerns in the industry and potential steps to move forward.
Do you want to know more about modern slavery in the food & drink supply chain?
To receive a copy of the white paper please complete the short form below:
Download this document?