Time For Change: Researching Environmental, Social and Governance in Supplier Management
Supplier Management is a function that is rife with concerns and complications, which is only being accentuated by the emergence of new issues and impacts to consider when building your company's supplier base.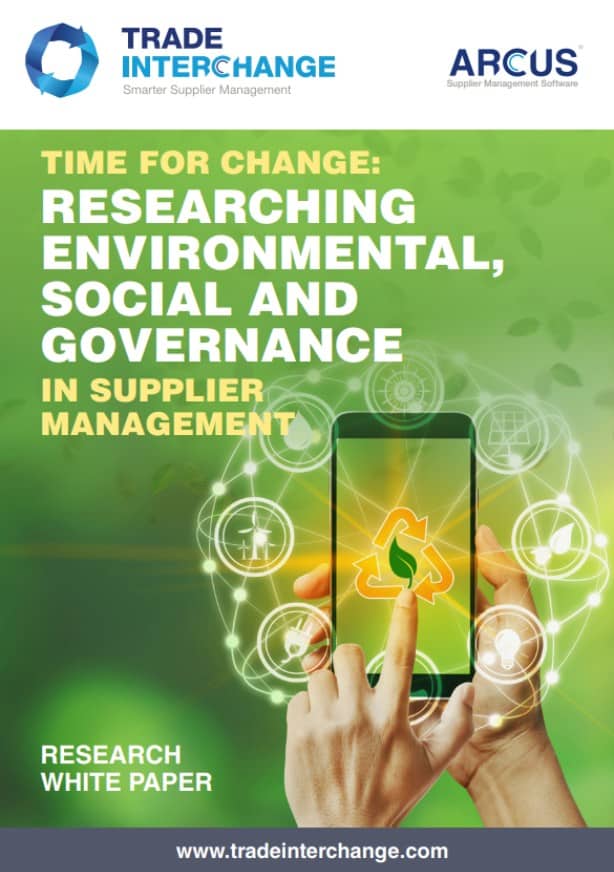 This report compiles market research completed on behalf of Trade Interchange, which examines the Environmental, Social, and Governance (ESG) practices of respondents across functions dealing with supplier management. This is supported by the collation of secondary resources to enhance the research conducted.
Points covered in the document includes:
Organisational plans for sustainability targets moving forward
How companies plan to achieve their targets
Concerns companies have about obstacles in achieving sustainability targets
Key benefits of refining company sustainability practices
Download this document?