Barchester Healthcare: Supplier Contract Management Case Study
Barchester Healthcare uses ARCUS® SCM to provide a central database for contracts. This removes duplicate and hard copies of contracts, ensuring one version of the truth exists. Barchester Healthcare utilises the configurable contract template facility to enable contracts to be electronically created for suppliers to complete and upload directly into the database for approval.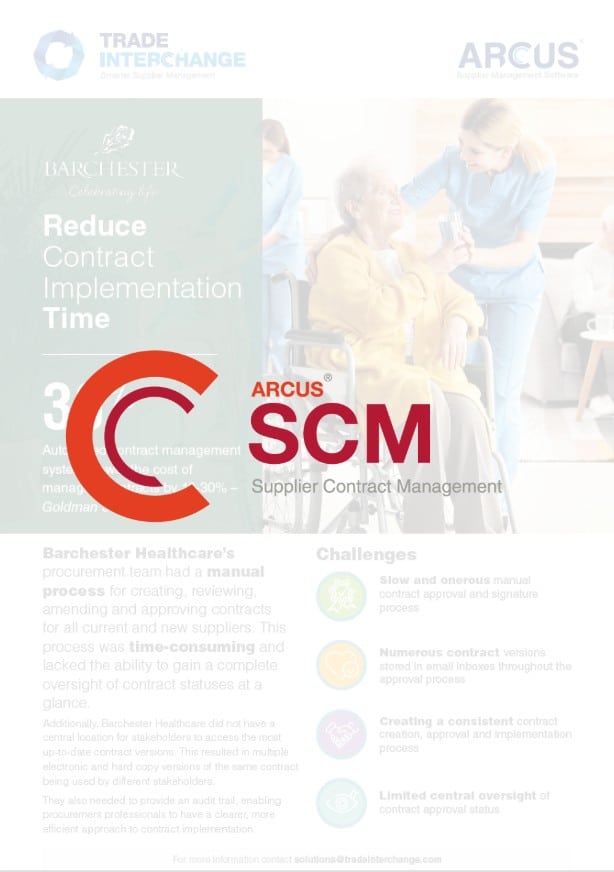 Barchester Healthcare deploys workflows that allow either the entirety or parts of a contract to be entered and reviewed by the appropriate professional without the need to manually seek each person's approval.
The Bi-directional workflows enable a contract to be reviewed by multiple stakeholders or by a single professional depending on the business needs and contract type. This improves the efficiency of contract approvals, removes bottlenecks and frustrations, while providing complete oversight of the process and prevents data silos.
You can download the Barchester Healthcare case study by completing the short form below.
Download Case Study...