Domino's Pizza: Product Information Management Case Study
Domino's Pizza's technical team wanted to create a fully auditable system, in which all product information could be stored in one central location.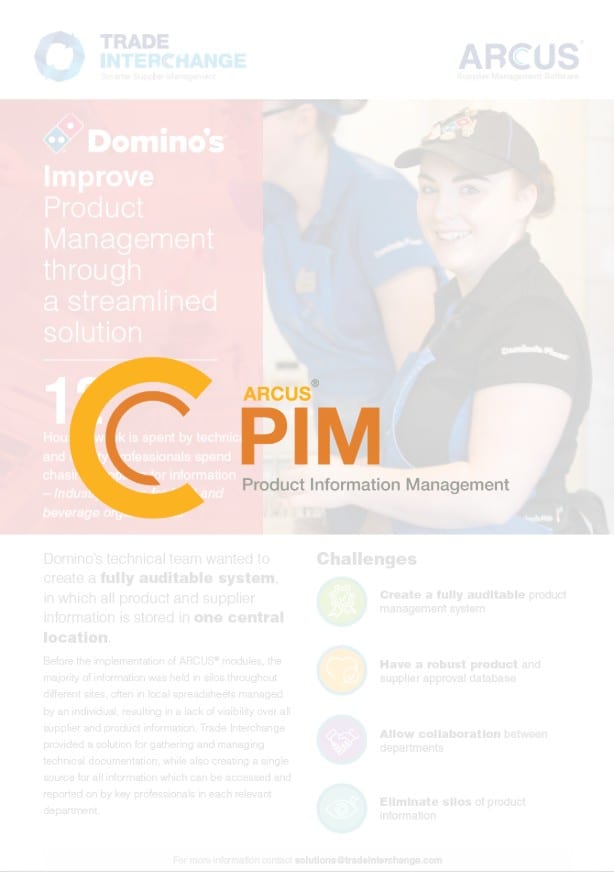 Before the implementation of ARCUS® PIM, most product information was held in silos throughout different sites. This resulted in a lack of visibility over the product approval process, and also meant that the other departments involved were not collaborating with the technical team effectively.
Using ARCUS® PIM, Domino's Pizza is now able to tailor product questionnaires to their requirements, ensuring they are collecting the information they require as a business. Additionally, the cloud-based nature of the software has provided all key stakeholders with a central product database, increasing confidence across the company in the real-time accuracy of product specifications.
You can download the Domino's Pizza case study by completing the short form below.
Download Case Study...