Four Seasons Health Care Case Study
With over 100 care and nursing homes across the United Kingdom, and a strong focus on efficiency, quality service and compliance, Four Seasons Health Care is always keen to implement robust systems in all areas of the business.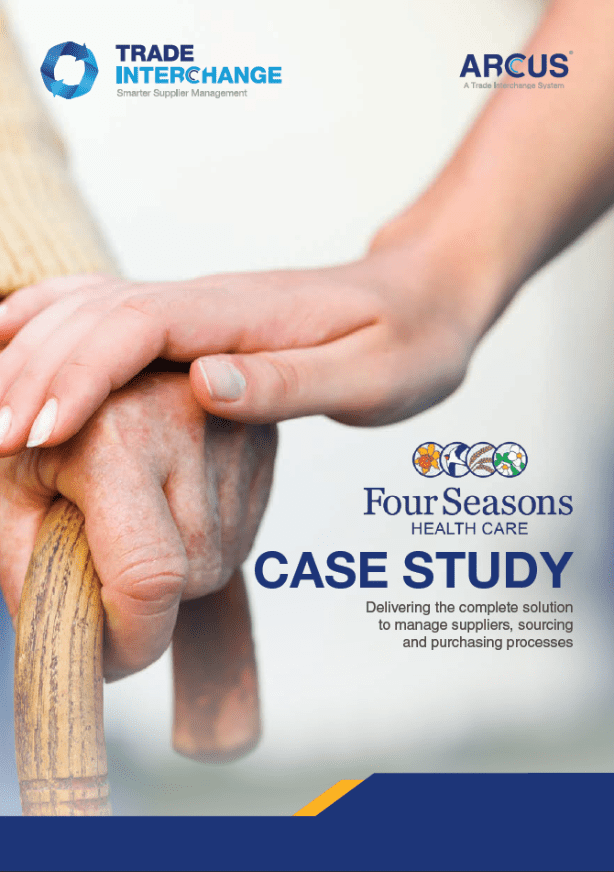 Did you Know?
The team at Four Seasons Health Care wanted to be able to link together their entire supplier management process, allowing them to:
Pre-qualify their suppliers
Make cost savings
Manage supplier risk
Manage essential supplier information
Ensure compliance
Manage supplier performance
You can complete the short form below to download the Four Seasons Health Care case study.
Download Case Study...