Sodexo UK & Ireland: Supplier Contract Management Case Study
Sodexo operates across 67 countries with 470,000 employees worldwide. Due to the company's size, it deals with a vast number of contracts on a regular basis.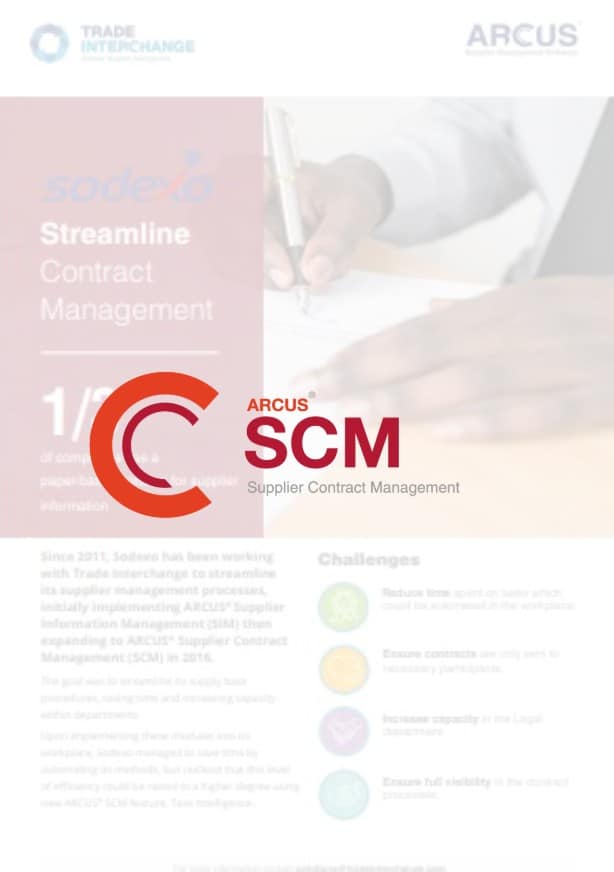 ARCUS® SCM is a cloud-based system that enables users to easily manage contracts by automating tasks and storing contract data in one centralised location. Sodexo managed to save time by automating its methods but realised that this level of efficiency could be raised to a higher degree using new ARCUS® SCM feature, Task Intelligence.
Download Sodexo SCM Case Study...