Digital Transformation Factsheet
It is no secret that workplaces have become increasingly digital, and this is only going to continue.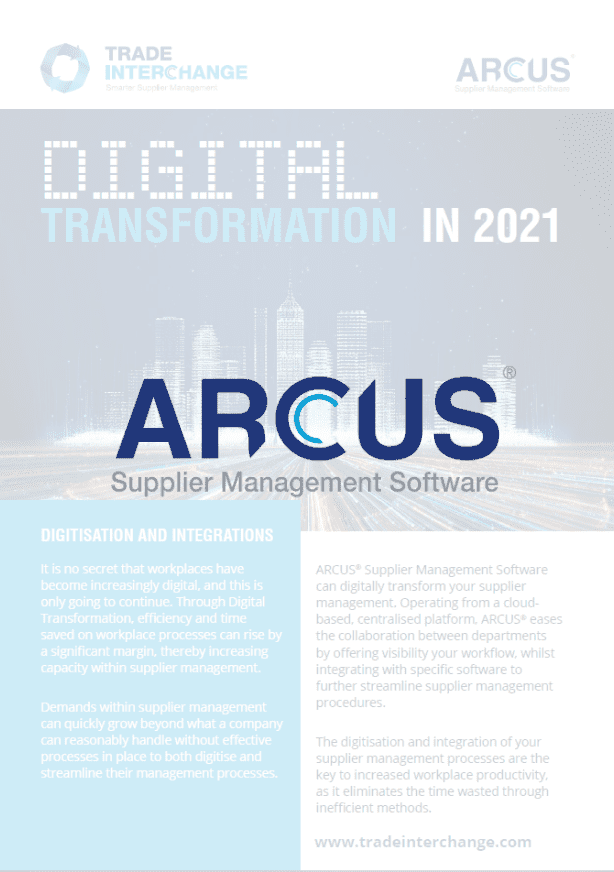 Through Digital Transformation, efficiency and time saved on workplace processes can rise by a significant margin, thereby increasing capacity within the supplier management process.
If you would like to find out more about how ARCUS® supplier management software can enable Digital Transformation by digitising your processes, you can complete the short form below to read the factsheet.
Read Digital Transformation Factsheet: