Why ARCUS® Supplier Management Software?
ARCUS® supplier management software helps organisations reduce the costs, risks and complexities associated with managing a large supplier base.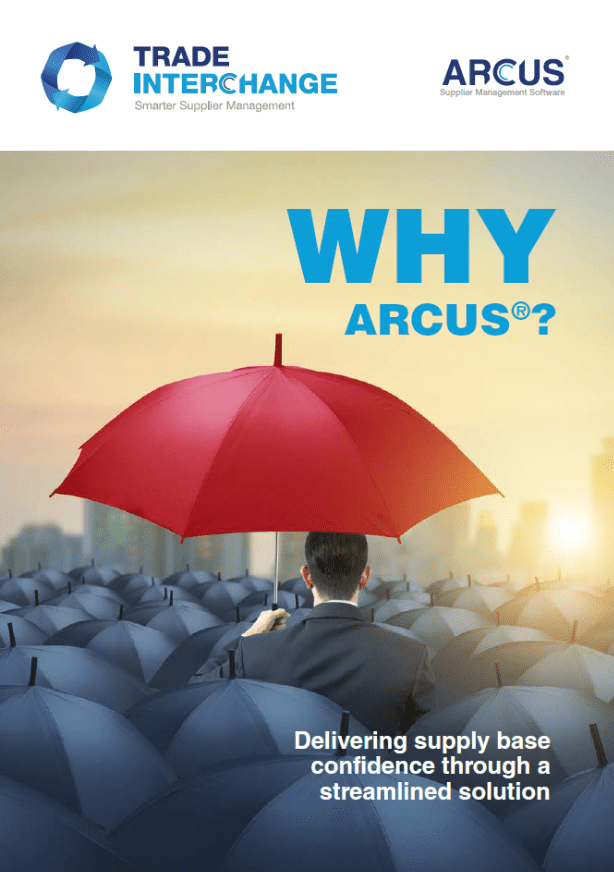 Trade Interchange's ARCUS® supplier management software supports a range of supplier management activities for many prestigious blue-chip clients around the world.
Fast to deploy and simple to use, the software is developed at our Teesside head office in the UK, and we support many leading brands including Costa Coffee, Domino's Pizza, Four Seasons Health Care, Morrisons, Sodexo and Whitbread.
If you would like to find out more about ARCUS® supplier management software, you can download the 'Why ARCUS®?' guide by completing the short form below.
Download Making the Case Document...