GEZE UK subscribes to cloud-based supplier management solutions
GEZE UK's goal is to develop liveable buildings with the highest degree of comfort and the greatest possible safety for building users.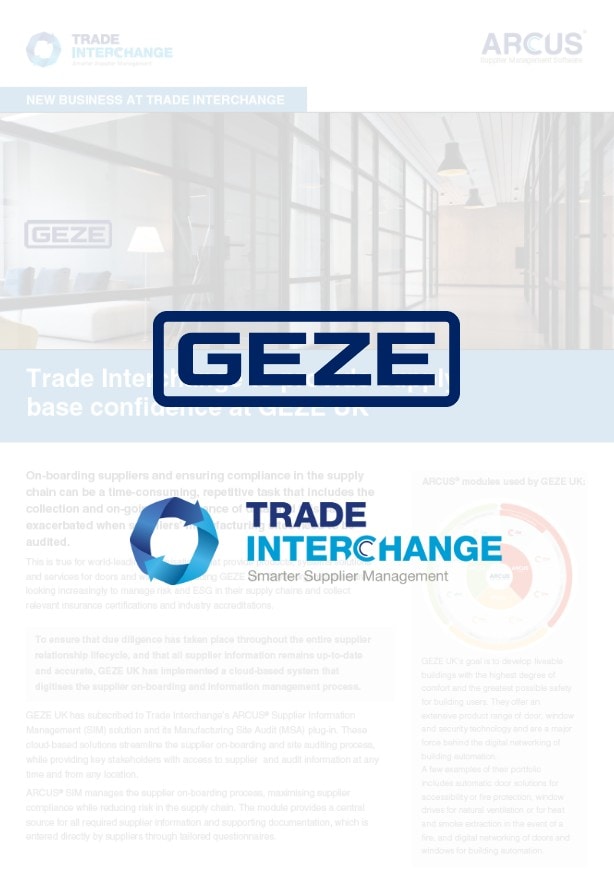 Trade Interchange is pleased to announce that GEZE UK has subscribed to two ARCUS® Supplier Management Software solutions:
These cloud-based solutions will enable GEZE UK to streamline its supplier on-boarding and site audits respectively.
To find out more, you can download the new business announcement by completing the short form below.
Read GEZE UK document...