Hain Daniels Subscribes to Supplier Tender and Negotiation Modules at Trade Interchange
Hain Daniels is a food group consisting of fourteen brands, including Linda McCartney's and Hartley's, with a collective goal to make it easier for customers to lead a healthy lifestyle. The Hain Daniels Group is also part of the Hain Celestial Group, focusing on food and personal care products.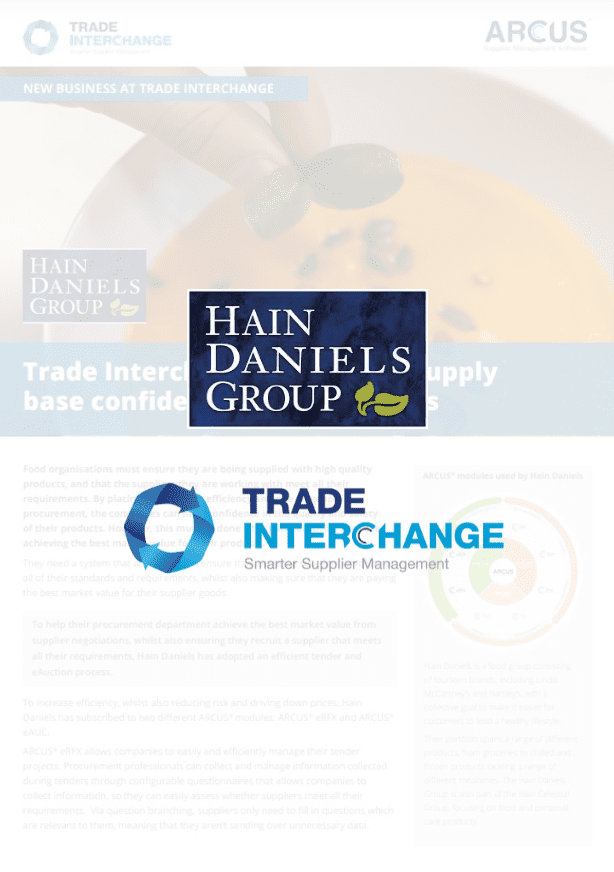 Trade Interchange is pleased to say that Hain Daniels has subscribed to ARCUS® Modules.
To increase efficiency, whilst also reducing risk and driving down prices, Hain Daniels has subscribed to two different ARCUS® modules: ARCUS® eRFX and eAUC, our supplier tender and negotiation modules.
If you would like to learn more, then have a look at the document below.
Read document...