NHS Professionals Subscribes to Supplier Tender, Supplier Information and Contract Management Modules
NHS Professionals is the leading provider of flexible workforce solutions to the NHS. With over 180,000 bank members, the organisation helps the NHS to save money when it comes to recruitment solutions.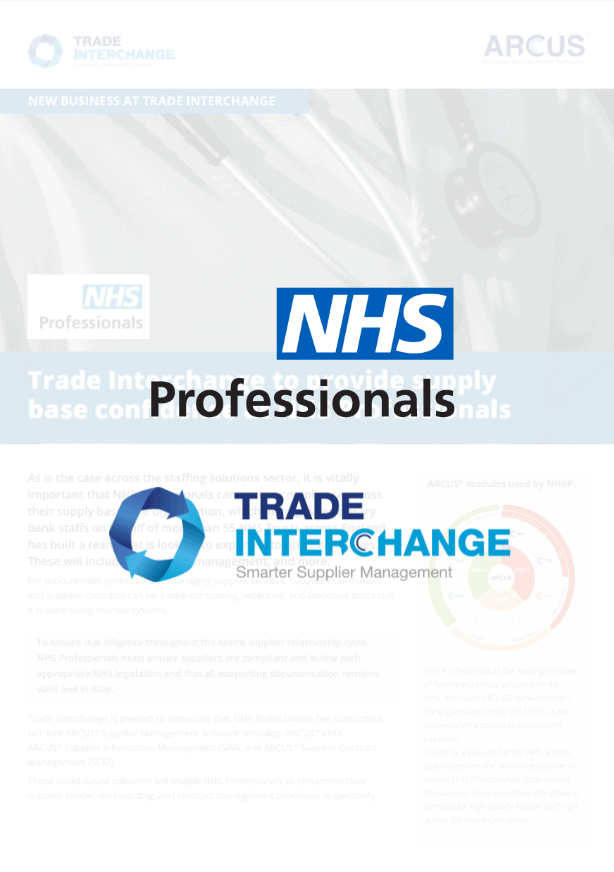 Trade Interchange is pleased to announce that NHS Professionals has subscribed to three ARCUS® Supplier Management Software modules: ARCUS® eRFX, ARCUS® Supplier Information Management, ARCUS® Supplier Contract Management (SCM) 
These cloud-based solutions will enable NHS Professionals to streamline their supplier tender, on-boarding, and contract management processes respectively.
Read NHS Professionals document...