Trade Interchange teams up with The Caterer and hosts allergen compliance discussion
Last month, Trade Interchange teamed up with The Caterer magazine and united a panel of industry leaders to discuss the progress businesses have made since the introduction of allergen legislation almost three years ago.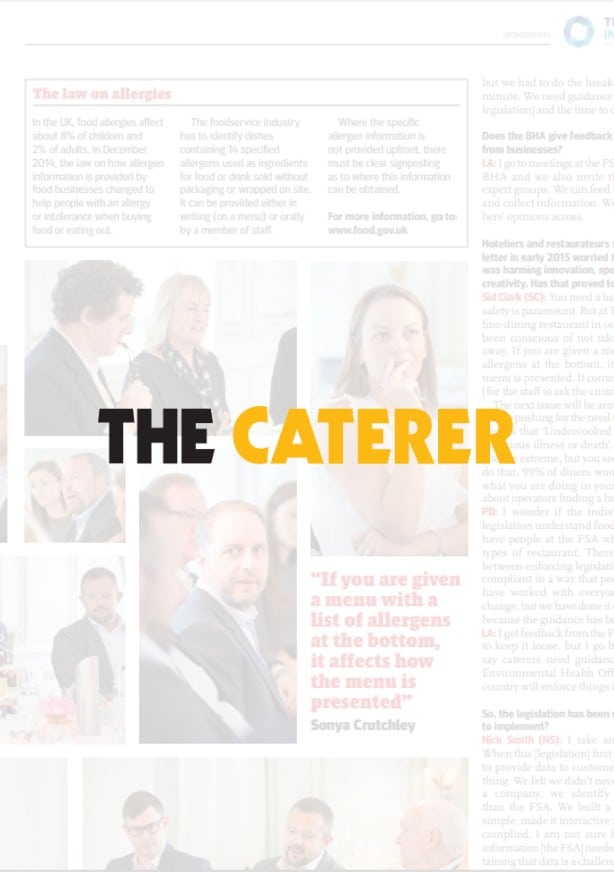 The session covered key topics and risks that companies in the foodservice and hospitality sector may face, including the management of allergens in the supply chain, changes in ingredients and more menu transparency.
The panel was made up of ten professionals from leading foodservice operators, pub chains and restaurant groups, as well as four members of the Trade Interchange team.
Mike Edmunds, co-founder and managing director at Trade Interchange, said: "The event was a really great way to gain further understanding about the issues allergens pose to organisations, and how they manage and handle the legislation associated.
"We would like to thank all who attended and we are looking forward to the further discussions this opens with the wider sector."
If you would like to read the article, you can do so by completing the short form below.
Read the article...