Whitbread Streamlines Strategic Sourcing with ARCUS® SSM
ARCUS® Strategic Sourcing Management (SSM) is an intuitive, workflow-based module that digitises all current and planned strategic purchasing projects. Procurement professionals can enjoy complete visibility over the progress of each project, meaning that potential bottlenecks and delays can be identified and resolved earlier.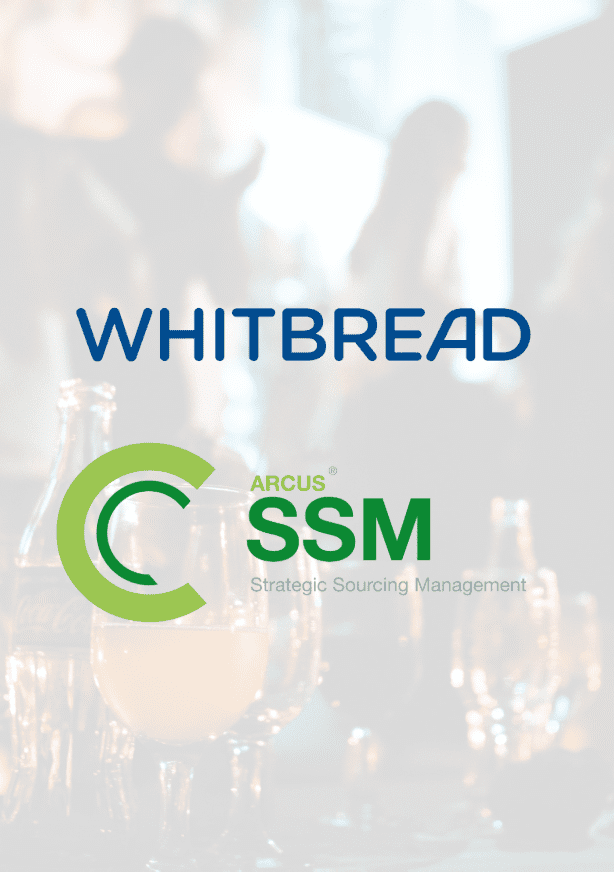 The eSourcing and Solutions teams at Trade Interchange worked closely with Whitbread to electronically map their purchasing and approval processes within ARCUS® SSM, meaning that these are now managed efficiently with configurable alerts that are sent directly to key stakeholders.
Whitbread PLC is the United Kingdom's largest hospitality company, with the brand owning Premier Inn, the country's leading hotel business, as well as restaurant brands Beefeater, Brewers Fayre, Table Table and Bar + Block.
Their brands are instantly recognisable across the country, with 1,200 Premier Inn hotels and restaurants serving over five million customers each month, and they plan to grow Premier Inn to over 30 hotels in Germany by 2020/21.
Trade Interchange has enjoyed working alongside Whitbread for a number of years now, with the Supplier Information Management (SIM) and Supplier Contract Management (SCM) solutions being implemented as far back 2014. This initially enabled Whitbread's procurement team to assess their suppliers' financial stability, capability and risk profile, and to have the resulting contracts centrally stored, creating an end-to-end lifecycle.
As Trade Interchange's proprietary ARCUS® supplier management software continued to evolve through the agile development process, Whitbread utilised ARCUS® SIM's enhanced functionality to enhance compliance with sustainability, quality, and ethical trading practices throughout their supply chain.
Throughout the growth of the relationship, Whitbread has added the supplier tender and supplier negotiation modules to their single supplier management solution, helping to streamline their procurement activities further.
Now, we are pleased to announce that the UK's largest hospitality company has implemented ARCUS® SSM, Trade Interchange's new cloud-based strategic sourcing management solution.
Dan Urwin, Head of Procurement and Supply Chain Performance at Whitbread, says:
"Using ARCUS® SSM, our procurement team now has a complete overview of all current and potential sourcing projects. This allows us to easily view the current status of each of these projects, while helping to ensure the best procurement practice is practised by everyone at Whitbread."
Mike Edmunds, Co-Founder and Managing Director at Trade Interchange, says:
"We are delighted that Whitbread has implemented our new strategic sourcing management solution, and it highlights the value of our software as our relationship continues to go from strength-to-strength."
"ARCUS® SSM has been developed to standardise procurement project processes across a company, and we are thrilled to be working closely with the professionals at Whitbread to ensure the software meets the needs of the industry."
If you would like to find out more about the use of ARCUS® SSM at Whitbread, you can download the case study by completing the short form below.
Download SSM Case Study...