Wippet subscribes to cloud-based supplier on-boarding solution
Wippet is a new B2B marketplace launching in October 2021 for the healthcare sector.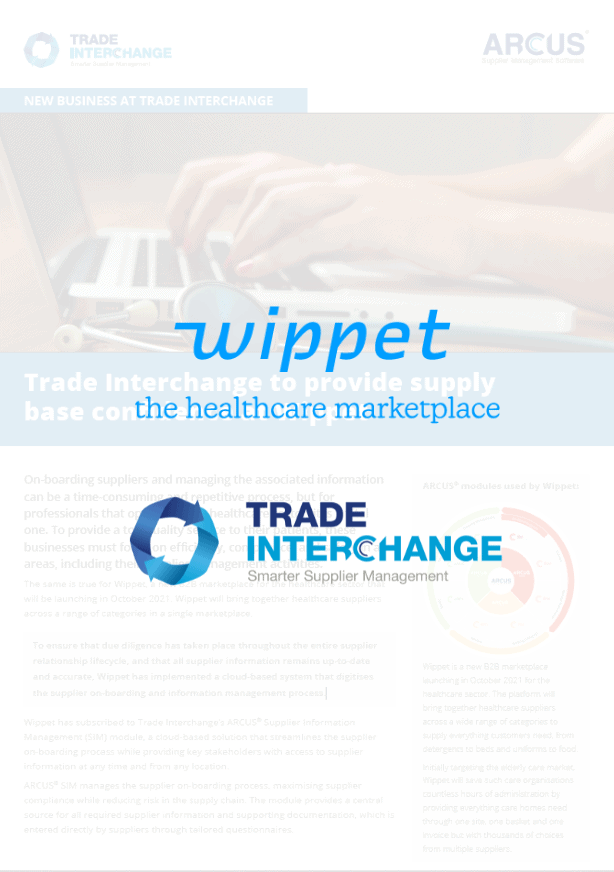 The platform will bring together healthcare suppliers across a wide range of categories to supply everything customers need, from detergents to beds and uniforms to food.
Trade Interchange is pleased to announce that Wippet has subscribed to ARCUS® SIM, our cloud-based supplier on-boarding solution.
To ensure that due diligence has taken place throughout the entire supplier relationship lifecycle, and that all supplier information remains up-to-date and accurate, Wippet has implemented our cloud-based system that digitises the supplier on-boarding and information management process.
If you would like to find out more, you can read the new business document by completing the short form below.
Read Wippet document...