AAK Case Study
AAK is one of the world's largest food oil producers which has grown through expansion and acquisition. AAK use ARCUS® SIM to ensure one process and system is used to collect and manage supplier information of the sites geographical location and historical approach.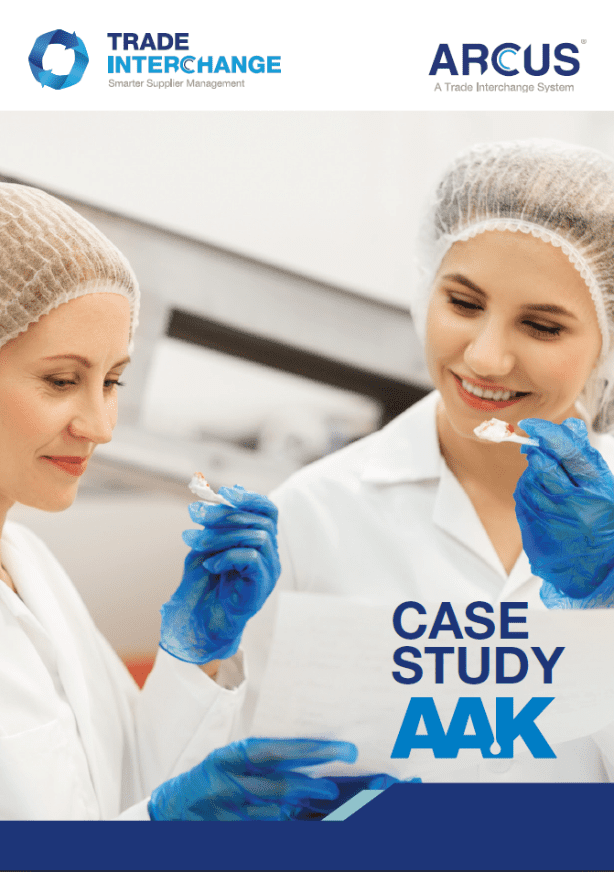 As a producer of some of the most highly regulated products in the food industry, and as a supplier of products direct into food retailers, AAK is subject to high numbers of audits from customers and the ability to access all supplier and site information without delay is essential in providing customers with a high level of confidence in AAK capabilities and procedures.
ARCUS® SIM provides an audit trail of all information and reviews within the system demonstrating that AAK imposes and enforces the highest standards of ethical and quality standards from its suppliers.
Now, thanks to ARCUS® supplier management software, the procurement and technical teams now have supply base confidence through a streamlined solution. This enables full visibility and control over supplier relationships across tendering, negotiating, on-boarding and contracting.
You can download the AAK case study by completing the short form below.
Download Case Study...