Written by: Amy Cornforth
Posted on: 02/12/20
National English Breakfast Day: The Right Combination is an Optimal Solution
Who doesn't like a hearty English Breakfast? There are several benefits to starting your day with a larger meal, just as there are a plethora of benefits to implementing Trade Interchange's ARCUS® supplier management software.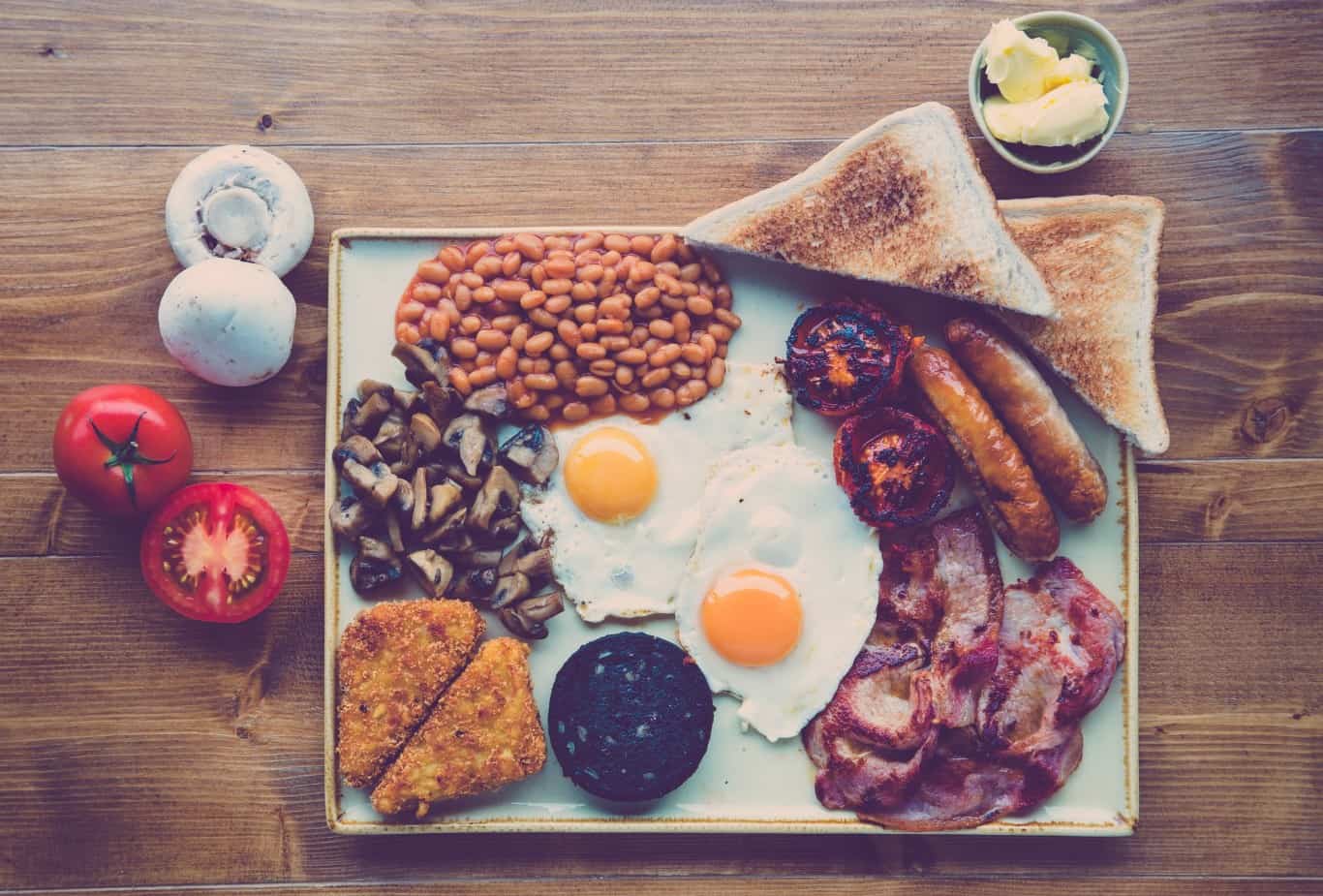 PIM Case study
Learn more about how Domino's Pizza use ARCUS® PIM by downloading the case study here.
Read Case Study
It is National English Breakfast day! Every year, on the 2nd December, the nation celebrates the iconic dish that represents English Breakfast across the globe. What the croissant is to the French, the fry-up is to the British.
Everyone has their own ways of enjoying an English Breakfast, whether it is the choice between brown sauce and ketchup, or hash browns and fried bread. If you were to travel to different regions in the UK, you would find that different countries have their own spin on the combination. In Northern Ireland, you would often find that a Full English is accompanied by a round of Soda bread.
The beauty of the Full English is that you can select the components which are optimal for you, to formulate your perfect whole, and the right combination can make all the difference, not just in your breakfast, but in your workplace as well.
Like a full English, Trade Interchange's ARCUS® supplier management software can be configured to your exact needs.
How can ARCUS® PIM help you?
Product approval and on-boarding processes can be easily managed, through customisable questionnaires for suppliers, which can be adapted to suit the company requirements.
ARCUS® PIM is a cloud-based solution that enables the company to manage product information in one centralised location and provides the means to automate the process of collecting detailed information about products directly from suppliers.
The software has the following features which contribute to the digitisation of supply base procedures:
The suppliers must fill out these in-depth questionnaires about their products, covering vital information, such as allergens and ingredients, depending on the company needs. These questionnaires can only be submitted once all the information has been inputted, ensuring compliance, and eliminating the need to constantly chase up information.
The supplier inputs the product data directly into the system via the product questionnaire, which reduces any risks associated with re-keying information, and leaving a fully auditable paper trail.
By operating from one cloud-based, centralised system, multiple departments can collaborate on projects with full visibility, increasing efficiency in the workplace.
How can ARCUS® PIM help companies implement Natasha's Law?
As the world is moving forward, laws surrounding transparency regarding food ingredients are tightening, with Natasha's Law being passed in 2019.
By October 2021, all pre-packaged food must have a full list of ingredients displayed on the container, including any warnings about allergens. This is to ensure that customers can have full confidence in what they eat, and to prevent any unnecessary deaths due to a lack of clarity.
ARCUS® PIM helps ensure full transparency between a company and their product suppliers, which will make the process of including a full list of ingredients on each product logistically easier, and will allow the customers to have full confidence in the company.
If you are interested in implementing ARCUS® PIM in your workplace, then don't hesitate to contact us at Trade Interchange today.
PIM Case study
Learn more about how Domino's Pizza use ARCUS® PIM by downloading the case study here.
Read Case Study